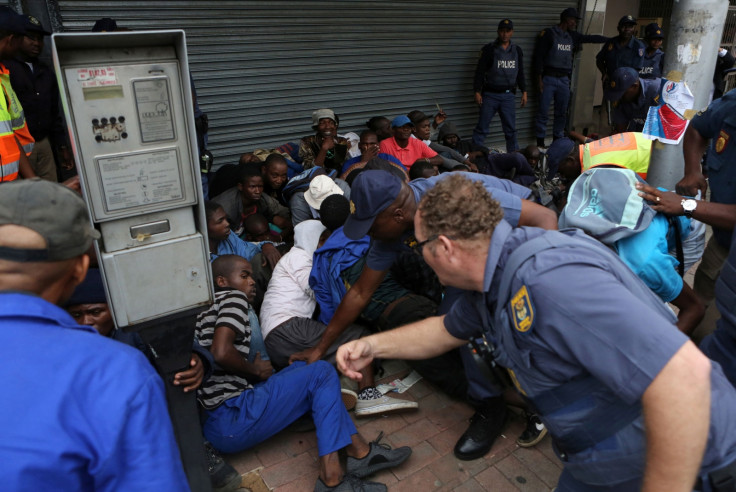 Nigeria is becoming increasingly concerned with the safety of its citizens living in South Africa, estimated to be around 800,000. Earlier in February, Nigeria's foreign ministry called on the African Union (AU) to intervene after shops and homes owned by foreigners were looted and set on fire in South Africa's administrative capital Pretoria.
South Africa has witnessed a rise in xenophobic attacks in the past few years. Protesters often attack businesses and houses owned by foreigners, accused of committing crimes and blamed for the country's crippled economy.
The recent unrest in Pretoria sparked rallies in Nigeria's capital Abuja, where the offices of South African mobile giant MTN were shut down on 23 February after being targeted by angry protesters.
Nigerians have now taken to social media calling for a boycott of South African businesses.
Journalist Kemi Omololu-Olunloyo, a supporter of the boycott, told IBTimes UK she is refusing to use services provided by South African companies.
"I shopped at Foodco this week, no Shoprite and I am using, Nigerian Internet provider GLONo MTN," Olunloyo, a community and social activist who lived in the US and Canada, explained.
"How can you say you are investing in Nigeria and letting your people burn and loot our businesses in your country, harm our people and display anti foreigner sentiments by confirming it with an ignorant March?" she said, referring to the anti-foreigner march held in Pretoria on 24 Ferbuary.
Akindele Olunloyo, a 34-year-old Nigerian who lives and works in Johannesburg, told IBTimes UK discrimination targeting foreigners, particularly black Africans, is common in South Africa.
"Most foreign nationals, especially black foreign Africans have a feeling of exemption from the benefits of human rights enshrined in the South African constitution which clearly protects all that lives within South Africa," he said. "Experiences such as discrimination and harassment make you feel less human and of course unsafe."
Olunloyo, an upholsterer from Lagos, founded the online community forum Lagos To Jozi to help Nigerians living in South Africa access information on "how to live, study or earn a living legitimately within the Republic".
Could South Africa-Nigeria relations deteriorate?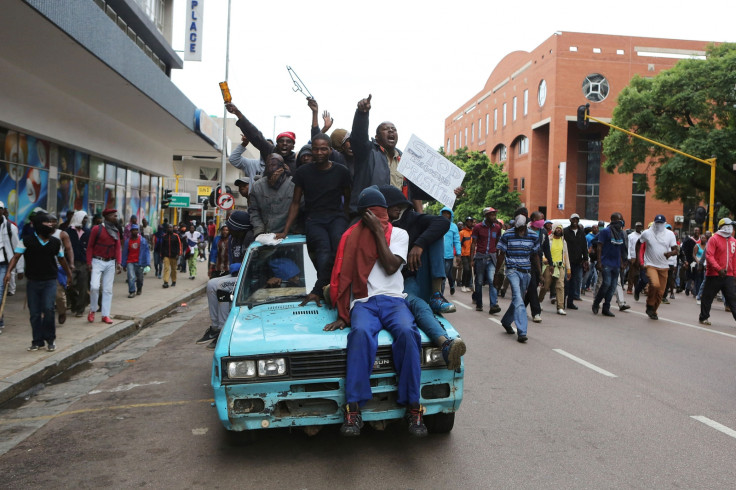 Some fear relations between South Africa and Nigeria - Africa's largest economies – could deteriorate following the recent spate of attacks. South Africa rejected Abuja's calls for the AU's intervention, claiming it was not necessary.
President Jacob Zuma denied allegations that the country was xenophobic. "I don't think you'd have the numbers we have of foreigners and I don't think we would sit for years and years without any burst out if South Africans were xenophobic... I'm saying the numbers of foreigners in South Africa are far more than the numbers that Europe is fighting about," he said in a statement on 23 February.
However, Nigeria fears its citizens could be targeted and is calling for measures that could prevent further outbursts of violence.
"The key responsibility remains with the most powerful states like South Africa and Nigeria to take the positive lead and not instigate more divisions through action - reaction," David Otto, security analyst and counter-terrorism expert at UK-based TGS Intelligence Consultants, told IBTimes UK.
"The ongoing crisis could put the two giants of Africa at loggerheads and the effects for the entire continent will be heavily devastating on all fronts. With general insecurity, famine, political uncertainty and economic crisis facing the continent from all ends, xenophobia will only plunge the continent further behind," he continued.
But others have pointed out there is little interaction between the two countries.
"All the Nigerian government can do is to express concern and displeasure - which is what it's doing," Stephen Chan, international politics of southern Africa professor at University of London's School of African and Oriental Studies, told IBTimes UK.
"But Nigeria is also sending a deliberate message to the international community that it is a country without the xenophobia of South Africa, and it's all additional points accumulated in the long-term struggle for one of the two to have a seat on the UN Security Council," he added.
Nigeria's President Muhammadu Buhari, who is currently on medical leave in the UK, has not released any statement on the incidents in Pretoria. His spokesperson told IBTimes UK the foreign ministry's statements reflected the government's position.
Some have argued more clarity on Buhari's health status is needed in order to understand whether Nigeria's attitude towards South Africa would shift.
"A Buhari presidency might be more disposed to reduce relations with South Africa given the president's hardline nature, but a [Vice-President Yemi Osinbajo's] presidency would be more inclined to cooperate especially in the interest of trade," Adedayo Ademuwagun, a Lagos-based analyst at Songhai Advisory, told IBTimes UK.
"Generally, foreign policy is not high on the Nigerian government's priority list. But right now, the government is looking to attract foreign investment to tackle the ongoing recession and address foreign exchange shortages. So I predict this xenophobic conflict will be managed by the government in a way that minimises risk to potential or existing investment in the country," he concluded.