Nigeria: Nnamdi Kanu's trial adjourned as judge absent in court while protests continue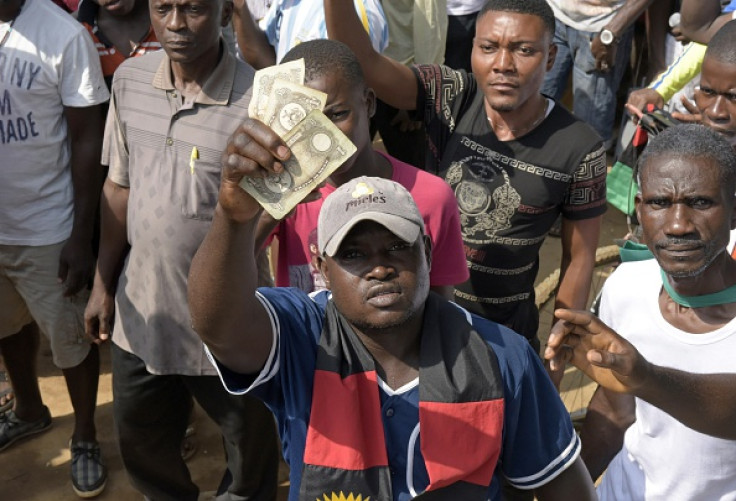 A new date has been set for the trial of pro-Biafran leader Nnamdi Kanu after the judge failed to appear in court on 18 January. It is not yet clear why Hon Justice John Tsoho was absent.
The case has been adjourned to 20 January, amid speculation that another judge might be appointed for the controversial trial. Tsoho was appointed earlier in January, after the previous judge abandoned the case.
The 18 January hearing was set in order to discuss Kanu's bail application put forward by his team of lawyers. However, he will now remain in jail until the new hearing.
Kanu's supporters have been holding several protests across south-eastern Nigeria demanding the release of their leader and the independence of the Biafran territories forcibly annexed to modern-day Nigeria during British colonisation.
After a few days without holding rallies, the Indigenous People of Biafra (Ipob) announced a fresh round of protests on 15 January, claiming the demonstrations would continue until Kanu is released.
Protests will continue amid allegations of violence
"The protest is still ongoing as of now," a Kanu supporter told IBtimes UK on condition of anonymity. The source also alleged that demonstrators in Aba, a city in Abia State, had been surrounded by the army and two demonstrators were shot dead by police.
Pro-Biafrans have often accused the police and army of unjustified violence against demonstrators. In one of the latest episodes of alleged violence, the army was accused of killing between four and 10 people who were celebrating the high court verdict on Kanu on 17 December. During several interviews with IBTimes UK, the Nigerian police have always denied the killings.
Speaking to IBTimes UK, defence spokesperson Rabe Abubakar said: "We are working to make sure that these [protests] do not degenerate to an unbearable level."
Abubakar also said that protests have been violent, but did not comment on whether the army or police opened fire on the demonstrators.
"The military and other security forces have been collaborating and we ensure that appropriate measures are taken in line with concerted operations," he said. "Not all people in the Biafran territories support this cause and we will not allow any group or agency to degenerate to an uncontrollable level."
Kanu is the director of Radio Biafra and leader of Ipob. He was arrested by the State Security Service (DSS) in Lagos in October 2015 on conspiracy and terrorism charges that were later dropped.
However, a day after the Abuja High Court ruled he should be released, officials pressed new treasonable felony charges against him.
President Muhammadu Buhari sparked outrage in December after stating that Kanu would not be freed in spite of the High Court rulings due to the "atrocities" allegedly committed.
IBTimes UK has contacted one of Kanu's lawyers comment on the issue, but has not received a response at the time of publishing.
© Copyright IBTimes 2023. All rights reserved.