Nigeria: Obama pledges anti-terrorism support as Boko Haram burns students alive in Cameroon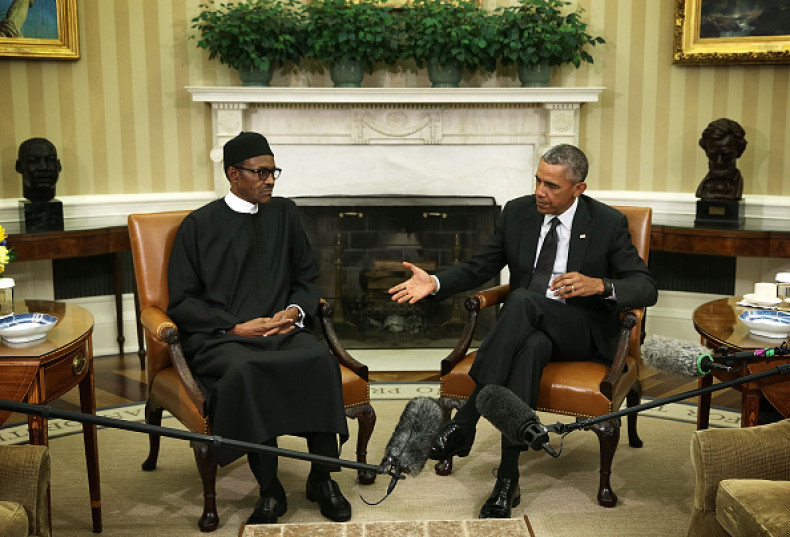 US President Barack Obama has pledged support to Nigeria's fight against terror group Boko Haram, which has killed thousands of people in the north-east of the country since 2009.
Obama met with Nigeria's President Muhammadu Buhari to discuss relations between the two countries and strengthen cooperation to defeat terrorism.
Obama praised Buhari, who took office in March after defeating former leader Goodluck Jonathan, for "a very clear agenda in defeating Boko Haram and extremists of all sorts inside of his country."
Who are Nigeria's Boko Haram terrorists?
Boko Haram (recently renamed Iswap) fights against Western influence in Nigeria and aims to impose its version of Sharia law in the country.
The group declared an Islamic caliphate in Gwoza, along the Cameroon border, in August 2014.
Boko Haram has raided several cities in the north of the country in a bid to take control of more land.
Three states − Adamawa, Borno and Yobe − have been under a state of emergency since May 2013, due to Boko Haram's attacks.
The group has killed more than 2,900 people since the beginning of 2015.
"He has a very clear agenda in terms of rooting out the corruption that too often has held back the economic growth and prosperity of his country.
During the meeting, Buhari said Nigeria will be always grateful to the US "for making Nigeria to consolidate its gains on a democratic system."
In June, the US announced it would send military trainers to help the Nigerian army improve its intelligence gathering and logistics.
Nigeria is also being helped by a regional force comprising troops from Chad, Cameroon, Niger and Benin.
Shortly after the two leaders met, reports emerged that Boko Haram attacked some villages in Cameroon where around 80 militants burned at least nine students alive. At least 23 people were killed in the latest attack.