Boko Haram: Buhari fires armed forces chiefs to 'add vigour' to fight against Islamist terror group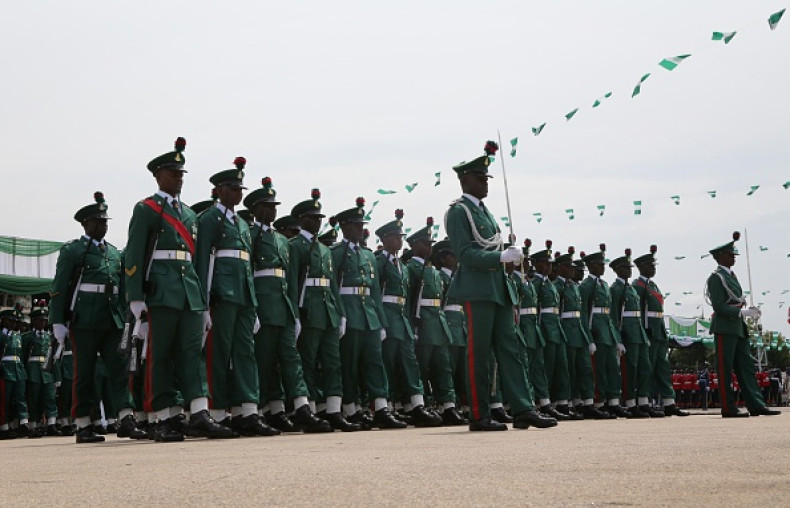 The Nigerian government has fired four military chiefs as part of a process to strengthen the fight against terror group Boko Haram.
President Muhammadu Buhari sacked the army, navy, air force and defence chiefs as the Islamist insurgents continue to kill hundreds of people in the north east.
Government spokesperson Mike Omeri told IBTimes UK that Buhari made the decision to "re-engineer and add vigour to the military".
He said the move will strengthen "the fight against the insurgency and the credibility of the army".
Who are Nigeria's Boko Haram terrorists?
Boko Haram (recently renamed Iswap) fights against Western influence in Nigeria and aims to impose its version of Sharia law in the country.
The group declared an Islamic caliphate in Gwoza, along the Cameroon border, in August 2014.
Boko Haram has raided several cities in the north of the country in a bid to take control of more land.
Three states − Adamawa, Borno and Yobe − have been under a state of emergency since May 2013, due to Boko Haram's attacks.
The group has killed more than 2,900 people since the beginning of 2015.
Omeri also added that the decision has nothing to do with a report by Amnesty International alleging that Nigerian soldiers had committed war crimes and "caused 8,000 deaths".
"The president said he will investigate that and this decision was made to strengthen the army in the fight against terrorism," Omeri said.
Buhari's decision came as Boko Haram released an Isis-style beheading video weeks after it pledged allegiance to the Islamic State (IS) group, which controls large swathes of Syria and Iraq.
The footage, released weeks after Boko Haram renamed itself Islamic State's West African Province (Iswap), shows some of the insurgents fighting with presumed Nigerian soldiers.
Images then show the bodies of some Nigerian soldiers lying on the ground after a battle. The ten-minute-long video ends with the decapitation of a man believed to have been part of the African Union.
Buhari, who defeated former leader Goodluck Jonathan in March's presidential election, vowed his administration would end terrorism in the country. In June, he announced the military headquarters would be relocated from Abuja to Maiduguri until the fight against terrorism was over.
The US announced it would send military trainers to help the Nigerian army improve its intelligence gathering and logistics.
Boko Haram has intensified its attacks in recent months. A twin bomb attack blamed on the group killed at least 44 people and injured 67 in the provincial Nigerian capital of Jos earlier in July.
The explosions followed a suicide bomb attack in a church in the town of Potiskum earlier the same day. A priest and four worshippers were killed in the attack.