Eid al-Fitr and Boko Haram: Terrorism and security stop Muslims from celebrating end of Ramadan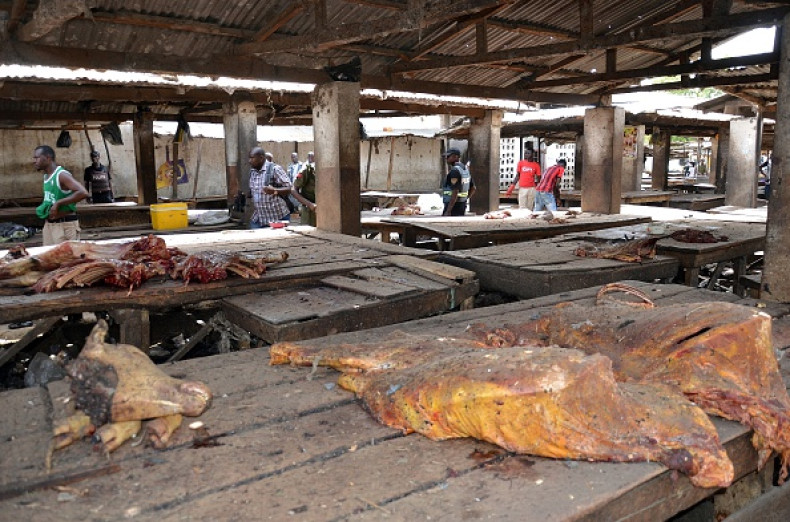 Dozens of women in Maiduguri, the capital of Nigeria's restive Borno state, are struggling to access the local markets in order to buy food to celebrate Eid al-Fitr, which marks the end of Ramadan.
The access is limited due to the high security imposed throughout the town to prevent suicide bombings at busy areas, such as markets, which are often carried out by women and girls.
Borno is the birthplace of terror group Boko Haram, whose violent insurgence has killed thousands of people in the north east since 2009. The group – renowned for kidnapping women and children and forcing them to carry out suicide attacks – has stepped up its attacks during the month of Ramadan, killing dozens of people.
Who are Nigeria's Boko Haram terrorists?
Boko Haram (recently renamed Iswap) fights against Western influence in Nigeria and aims to impose its version of Sharia law in the country.
The group declared an Islamic caliphate in Gwoza, along the Cameroon border, in August 2014.
Boko Haram has raided several cities in the north of the country in a bid to take control of more land.
Three states − Adamawa, Borno and Yobe − have been under a state of emergency since May 2013, due to Boko Haram's attacks.
The group has killed more than 2,900 people since the beginning of 2015.
"Right now the security forces have imposed a curfew and movement is restricted," Maiduguri-based businessman Ahmed Umar Bolori told IBTimes UK during a phone interview.
"Women are not banned from going to the market, but most of them will not go and buy food for the celebration because it is going to be very hard.
"They will have to go through between 10 to 15 checkpoints at the market. Some women are widows and their children are [too] young [to go out alone], so for them it's a big problem."
Bolori, who is also the north-eastern coordinator of the Fa'aah Foundation, which provides needy people with food, clothing and basic services, said restrictions are affecting the whole community in Maiduguri.
"Restriction of vehicular movement in Maiduguri starts today [16 July] at 5pm. This means the Eid celebration will be boring. People can't go to [the] mosque, unless the mosque is close to their respective homes. Right now, people are rushing around to buy stuff."
He added that as part of the tradition, Muslims spend Eid with their relatives and friends, but people in Maiduguri will not be able to do so.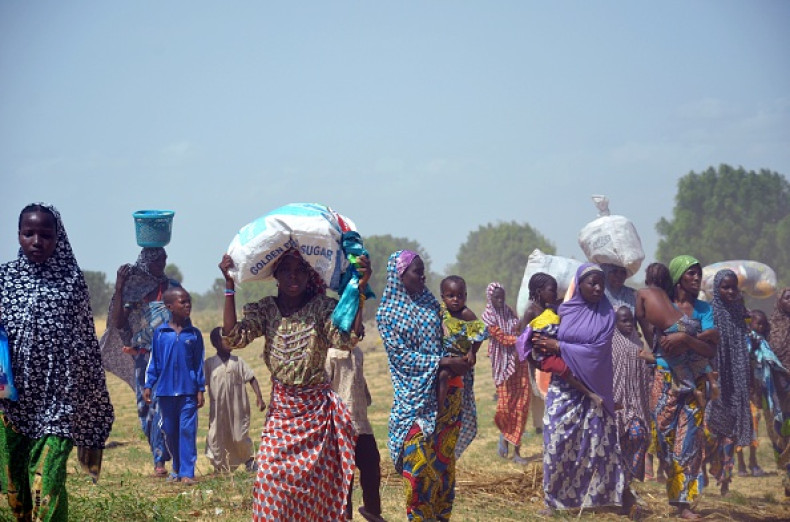 Limited access to refuge camps
As part of their work, members of the Fa'aah Foundation provide food and clothing to people who live in refuge camps after fleeing their villages as a result of Boko Haram's violence.
However, Bolori alleged that the army is impeding access to the refuge camps as the government does not want NGOs with international connections to leak information regarding the condition of refugees.
"My organisation has a lot of material to distribute to the refugees," he said. "Because of our international network that enables us to organise and implement projects, right now we are finding it difficult to reach them [refugees] and give them the gifts."
According to Bolori, the new restrictions were implemented following a report by Amnesty in which it was alleged the Nigerian army had committed war crimes during its fight against Boko Haram, causing the deaths of at least 8,000 people.
"The government is afraid of such organisations because they have international networks and they might give out information to the international community and Amnesty International on the condition of the refugees," he said.
"The conditions of the refugees are appalling. Food, clothing, hygiene, everything is poor. Many of them are dying. The international community should know about this."