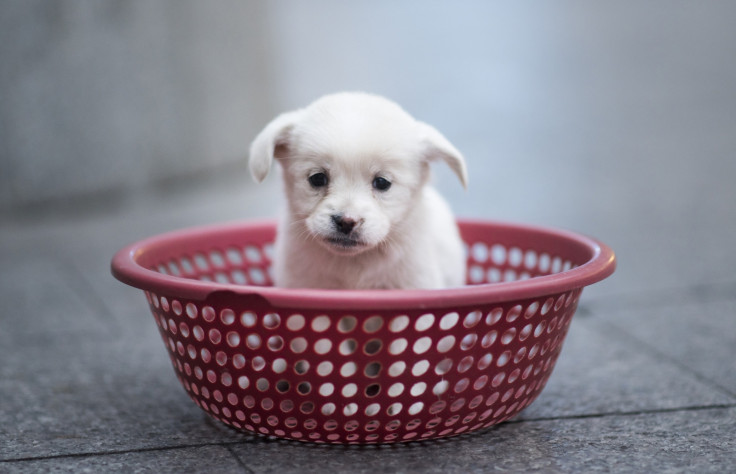 A man has been arrested and denied bail in Ogun State in southwest Nigeria after allegedly naming his dog "Buhari." It is believed the man was reported by a Northerner, a possible sympathiser of President Muhammadu Buhari, who is from Kano, northern Nigeria.

Joe Fortemose Chinakwe, 30, was arrested after allegedly naming his dog after his father, Alhaji Buhari. It is also believed Chinakwe, a trader at a market in Sango, wrote the name Buhari on both sides of the dog and paraded the pet throughout the neighbourhood.
He then ordered friends and family to kill the dog and eat its meat after the arrest order was issued. Police refused to release Chinakwe on bail after some people threatened to kill him, the Vanguard newspaper reported.
"Chinakwe is a lover of dogs and he names them after things that tickle him. He bought this dog a year ago and named it Buhari," Chinakwe's brother told the newspaper. "Unfortunately, some Northerners, who dominate the vicinity where he resides misconstrued his intention and connived to take him up. The complainant then claimed it was derogatory because his father answers Buhari."
However, security forces claimed Chinakwe's actions were provocative. "He not only named the dog Buhari but boldly wrote it on the body of both sides of the dog and was seen parading the neighbourhood dominated by Northerners with it," the police stated.
"You know an average Northerner will feel bad over such a thing. It can cause serious ethnic crisis or religious confrontation because when you are relegating such a name to a certain person, you are indirectly insulting him."
---
Nigeria up close: Check out our Flipboard magazine
---