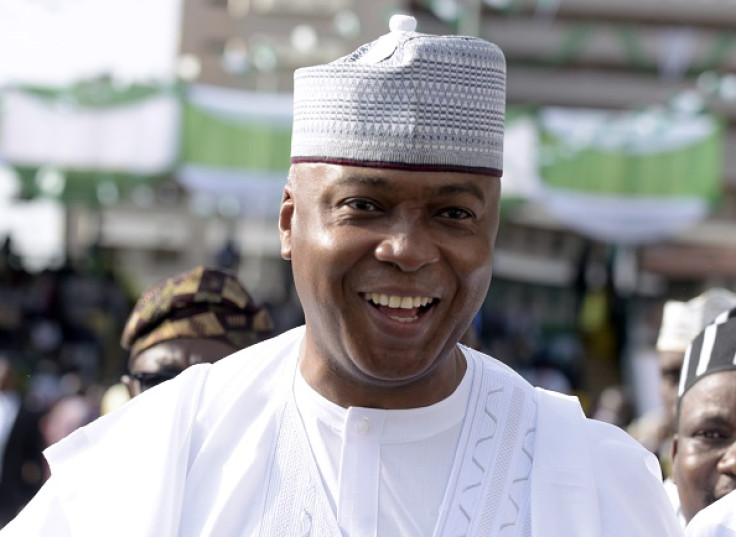 The President of the Nigerian Senate and his deputy could be sentenced to 14 years in prison if found guilty of alleged forgery and criminal conspiracy. Bukola Saraki and Ike Ekweremadu pleaded not guilty to the charges as they were arraigned at the Federal Court of Abuja on 27 June.
The two defendants, who were granted bail, were accused of forging the rules of the upper legislative chamber in order to help them secure their positions in June 2015. Analysts have warned the case could have serious political consequences.
Saraki, however, alleged that the accusations thrown at him and his deputy were just the product of a "government within a government" that had taken over the current administration, led by President Muhammadu Buhari.
"What has become clear is that there is now a government within the government of President Buhari who have seized the apparatus of Executive powers to pursue their nefarious agenda," the senate leader alleged in a statement, according to the Premium Times.
"This latest onslaught on the legislature represents a clear and present danger to the democracy Nigerians fought hard to win and preserve. The suit filed on behalf of the Federal government suggests that perhaps some forces in the Federal Republic have not fully embraced the fact that the Senate's rules and procedures govern how the legislative body adjudicates and resolves its own disputes," Saraki continued. He is also standing trial on charges of false asset declaration, something he denies.
Buhari, who took office in May 2015 after defeating incumbent leader Goodluck Jonathan, rejected Saraki's claims. "The allegation is not even worth the paper on which it was written, as anybody can wake from a troubled sleep, and say anything," the leader said in a statement.
"Pretending to carry an imaginary cross is mere obfuscation, if, indeed, a criminal act has been committed. But we leave the courts to judge."
---
Nigeria up close: Check out our Flipboard magazine
---