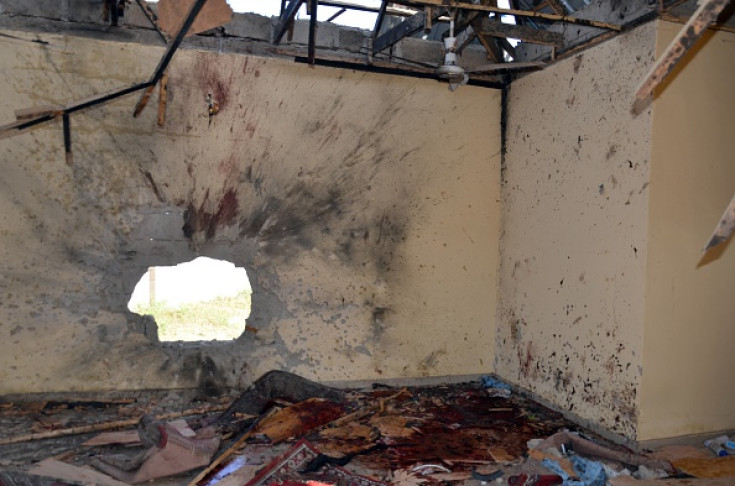 Civilians are still being killed by Nigerian terror group Boko Haram in spite of a government's statement claiming the fight against the terrorists had been "technically won", Amnesty International has said. Lucy Freeman, senior research adviser at Amnesty, told IBTimes UK the rights group is still concerned about gross human rights violations against civilians in Nigeria and neighbouring countries.
Freeman made the comment during the launch of Amnesty's annual report on the state of the world's human rights held in London.
"Our concern remains, whatever this 'technically over' statement means," she said. "Civilians are still being killed by Boko Haram, there are still gross human rights violations carried out by the group and the obligation of Nigeria to protect civilians and prosecute perpetrators is not being met at the moment."
Freeman also alleged that the Nigerian military carried out crimes against humanity on civilians and Boko Haram suspects. Nigerian president Muhammadu Buhari said he would personally look into the claims made by Amnesty, while the military said it launched its own investigation. However, Amnesty is also calling for an independent and impartial investigation into the claims.
Boko Haram has killed thousands of people since its insurgency became violent in 2009. The conflict spilled over into northern Cameroon, where thousands have also been killed and displaced. Sporadic attacks also occur in Niger and Chad.
When Buhari came to power in 2015, he vowed his administration would end terrorism int he region and called on the international community to assist Nigeria and people in the Lake Chad region. Nigeria is currently leading a regional offensive – consisting of 8,700 troops from Nigeria, Niger, Chad, Cameroon and Benin – against the terrorists.
"This is a regional conflict and there needs to be protection of civilians not just in Nigeria but across the whole region," Freeman said. "Aalthough there is the task, its impact remains to be seen."
The Nigerian defence and military have not responded to a request for comments. In a previous interview with IBTimes UK, defence spokesperson Rabe Abubakar said latest attacks blamed on the group were an attempt to grab the attention of international media.
Abubakar said: "They are just trying to show that they are still alive, but we are suppressing them completely. "We have deprived them from freedom of action. We should be applauded and praised for what we have done in the fight against Boko Haram. This is not a national problem and all nations must join us to ensure a full eradication."
---
Nigeria up close: Check out our Flipboard magazine
---