Several Nigerians have expressed disbelief following news that their head of state, currently on medical leave in the UK, had a phone conversation with his American counterpart Donald Trump. It is believed Muhammadu Buhari had a "cordial phone call" with Trump on 13 February, according to the Nigerian presidency.
The US government also confirmed the phone call took place. The White House Press Secretary and Communication Director, Sean Spicer, confirmed on Tuesday ( 14 February) Trump had spoken to Buhari and South Africa's President Jacob Zuma.
However, no details of the conversation were given.
Several Nigerians have claimed on social media they do not believe their leader was healthy enough to speak over the phone. Some are calling on Buhari to release a video statement to confirm he is not ill, as many suspect.
Nigerians have become increasingly concerned with the health of their head of state, who was scheduled to return to Nigeria on 6 February. However, Buhari prolonged his stay to complete unspecified medical tests recommended by doctors.
The move fanned further rumours about his deteriorating health and is likely to erode confidence in his administration.
The Nigerian presidency has released several statements dismissing allegations Buhari was gravely ill or even dead.
Buhari's spokesperson Femi Adesina, who confirmed the phone call took place, described the conversation – the first since Trump assumed office in January – as "cordial".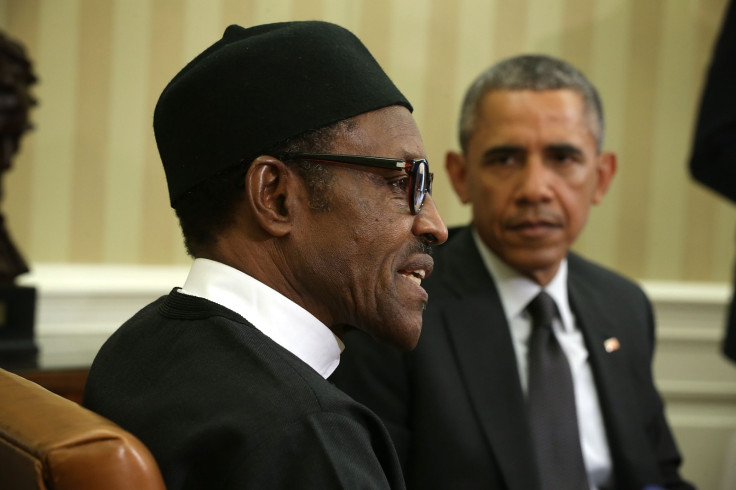 Among other things, Trump congratulated Buhari for his "good work". The two heads of states discussed ways to fight terrorism in Nigeria, where more than 20,000 people have been killed by Boko Haram militants since 2009.
On 9 February, the presidency posted on social media pictures of Buhari meeting senator Bola Ahmed Tinubu and Chief Bisi Akande at Abuja House, in London's Holland Park, west London.
However, staff at the Abuja House refused to provide any updates on Buhari's health when IBTimes UK arrived at the government-owned building to find out more about his progress.
People have drawn similarities between Buhari's medical leave and that of deceased former president Umaru Yar'Adua, who was admitted to a hospital in Saudi Arabia in 2009.
The country experienced a power vacuum filled only when the senate approved a Doctrine of Necessity to allow the then vice-president Goodluck Jonathan to be sworn in.
---
Nigeria up close: Check out our Flipboard magazine
---