Nigeria's President Buhari staying in UK until doctors 'rule out certain factors'
Buhari's medical leave in London enters fourth week as rumours of ill-health continue.
Nigeria's President Muhammadu Buhari will return to his country only when his doctors in London give him the go-ahead, the leader said in a letter to the Nigerian senate. The letter was written earlier in February, but new details have now emerged.
Buhari, 74, has been in the UK for more than three weeks to undergo a medical check-up. The leader was scheduled to return to Nigeria on 6 February, but prolonged his stay to complete medical tests recommended by doctors.
The move fanned further rumours about his deteriorating health and is likely to erode confidence in his administration, in spite of the presidency's efforts to reject allegations of poor health.
"I am extending my leave until the doctors are satisfied that certain factors are ruled out," Buhari said in a 5 February letter to the President of the Senate, Bukola Saraki, according to the Premium Times website, which obtained the integral version of the letter.
Claims of ill-health emerged earlier in January after Buhari announced he would take a 10-day vacation to relax and undergo a medical check-up in the UK.
"During my leave, I took the opportunity to have routine check-ups and consult my long standing doctors in London," Buhari said.
"In the course of the routine examinations, certain test result indicated the need for a course of medications and further appointments have been scheduled for next week. I am therefore notifying the Distinguished Senate that I am extending my leave until the doctors are satisfied that certain factors are ruled out. In the circumstances, the vice president [Yemi Osinbajo] will continue to act on my behalf."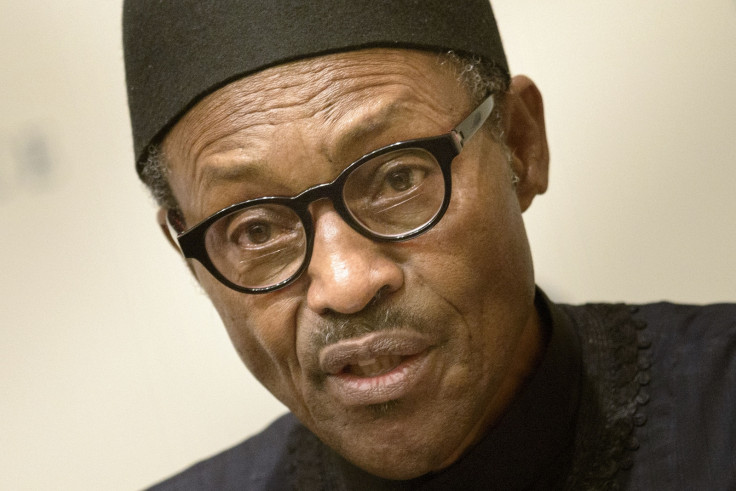 The Nigerian presidency has released several statements dismissing allegations Buhari was gravely ill or even dead after fake versions of news websites Metro UK and the Huffington Post reported that the leader had died and "was caught committing suicide".
On 9 February, the presidency posted on social media pictures of Buhari meeting senator Bola Ahmed Tinubu and Chief Bisi Akande at Abuja House, in London's Holland Park, west London.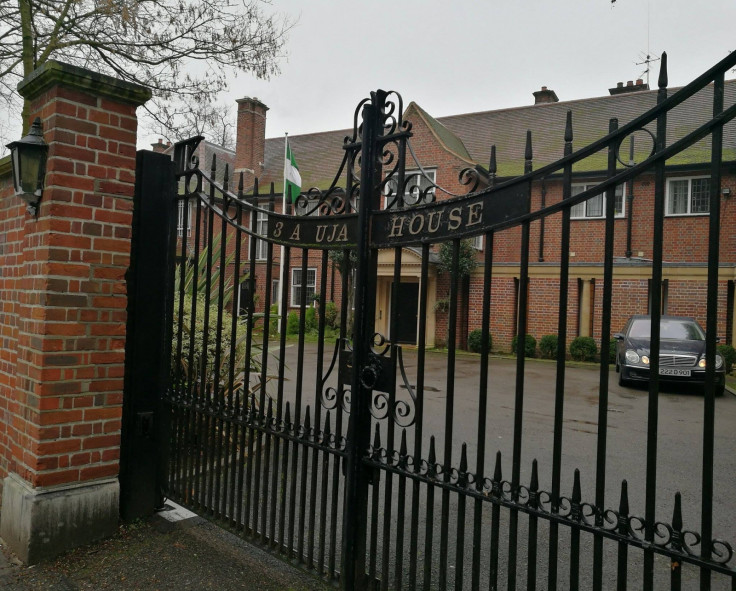 IBTimes UK
However, staff at the Abuja House refused to provide any updates on Buhari's health when IBTimes UK arrived at the government-owned building to find out more about his progress.
People have drawn similarities between Buhari's medical leave and that of deceased former president Umaru Yar'Adua, who was admitted to a hospital in Saudi Arabia in 2009.
The country experienced a power vacuum filled only when the senate approved a "Doctrine of Necessity" to allow the then vice-president Goodluck Jonathan to be sworn in.
Meanwhile, it is believed groups supporting Buhari are organising marches in several cities including the federal capital of Abuja in support of their head of state.
The rallies – scheduled to take place between 14 February and 16 February – are in response to anti-government protests held in the country earlier this month.
---
Nigeria up close: Check out our Flipboard magazine
---
© Copyright IBTimes 2023. All rights reserved.