Disaster could lie ahead for the BBC as their hugely popular six-part adaption of John Le Carré's spy thriller novel, The Night Manager, has reportedly had its final episode leaked online. Starring Tom Hiddleston and Hugh Laurie amongst other high profile names, the big-budget television series has cost a colossal £20m to produce, making the leakage more annoying than a dripping tap for show bosses.
The explosive tale of espionage has gripped the nation with its twists and turns and viewing figures have increased as the hype continues to grow, meaning a great deal of keen beans want to see the finale in advance. Fans who have pre-ordered the DVD and Blu-Ray boxsets have received them weeks early, and, instead of keeping it to themselves, some have shared episode five and six online. The BBC are reportedly investigating the incident.
Some fans have taken to Twitter to voice warning of the spoilers, with one writing: "If people are spoiler free be careful what pictures you open today as The Night Manager DVD has been leaked."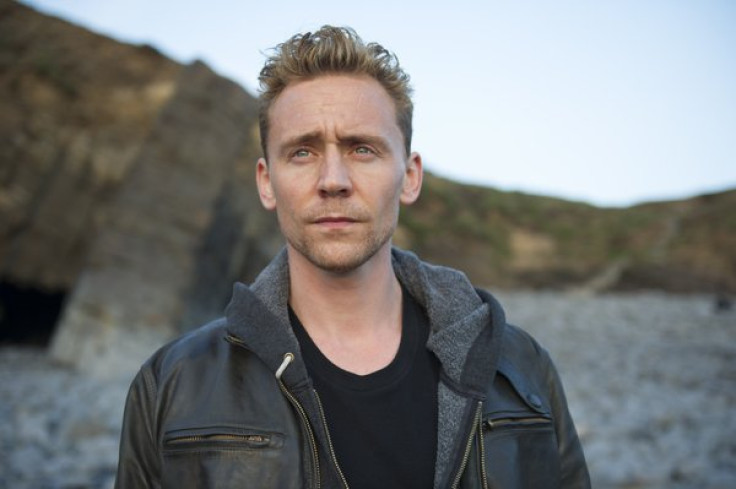 Another said: "So the Night Manager DVD has been leaked with only two episodes left to air. I can avoid the internet for a week, right?"
The series, which has enjoyed critical acclaim with its all-star cast including the likes of Olivia Colman and Doctor Thorne's Tom Hollander (he's the new king of Sunday night television), has achieved high ratings for the BBC with its 8.25 million viewers for the first episode alone. The snowball effect to success lead to 8.42 million tuning in for the second episode and even more as the weeks have gone on.
The penultimate episode (on 20 March) proved obsequious critics right with its moments of chilling tension, horror and action and looks of lust. We're looking at you, Mr Pine. In what was probably the most violent episode of the series thus far, Hugh Laurie nailed his villainous rendition of Richard Roper, despite his put-on mega posh accent being a tad distracting. Nevertheless, we saw how much of a cruel cretin Roper really is with scenes of scheming and domestic violence against the swan-like Jed (Elizabeth Debicki) after she confessed to taking a snap of his 'list' after being flown out to "The Haven" and being ogled by a hoard of pervy soldiers.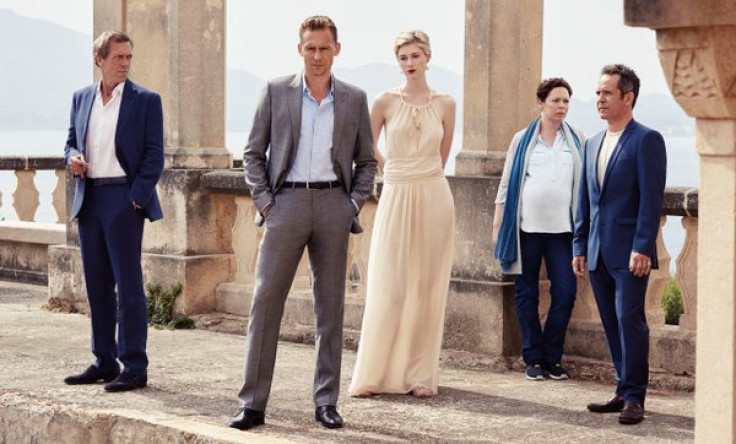 One positive ideal to come out of a gloomy episode was the reassurance that Jonathan had not betrayed Angela but was instead snaking his way into Richard's inner circle – but the happy vibes were counteracted by Jonathan beating Major Corkoran (Tom Hollander) to death in a bid to save himself. So long, Corky.
It wasn't all blood and guts, with a few touching, tender moments of fear and tension sporadically placed about the episode, including a scene when Angela (Olivia Colman) arrived home to find her husband Mr Burr motionless on a bloodied kitchen floor after building a cot for their unborn child. Those things should come with a warning from Mothercare, evidently. Colman threatens to outshine her fellow cast members with her incredible performances week in, week out, surprising audiences as she continues to step up to the role of Angela Burr.
Ending on a slightly ominous note, Richard led the willowy ingénue, Jed, into a hotel room where he had flashbacks of his former guest Sophie lying in a pool of blood, so we're left on a chilling cliff-hanger as to whether the same fate awaits her. Gulp.
Viewers could feel the tension as they shared their opinions on Twitter...
The Night Manager's finale airs on Sunday (27th March) on BBC1 at 9pm.