Dozens of Twitter users who posted racist messages following Nina Davuluri's victory in the Miss America pageant have been named and shamed.
Davuluri, from New York, became the first woman of Indian extraction to claim America's national beauty crown with her victory on 15 September.
In the hours after her victory, Twitter was inundated with messages of support - but several tweets also expressed disgust, tainting Davuluri's victory with slurs such as "Arab" and "Miss Al Qaeda."
The racist tweets have now been grouped together in an article penned by BuzzFeed writer Ryan Broderick, which has already been shared over 25,000 times.
The tweets cited in Broderick's compendium include a message from a user called Granvil Colt, who wrote: "And the Arab wins Miss America. Classic." Another tweet, from Nate Berard, said "Asian or indian are you kiddin this is america omg."
@Savannah_Dale97 wrote "Miss New York is an Indian.. With all do [sic] respect, this is America". Meanwhile @_AudreyAnn responded to the news by messaging "Miss America is a terrorist. Whatever. It's fine."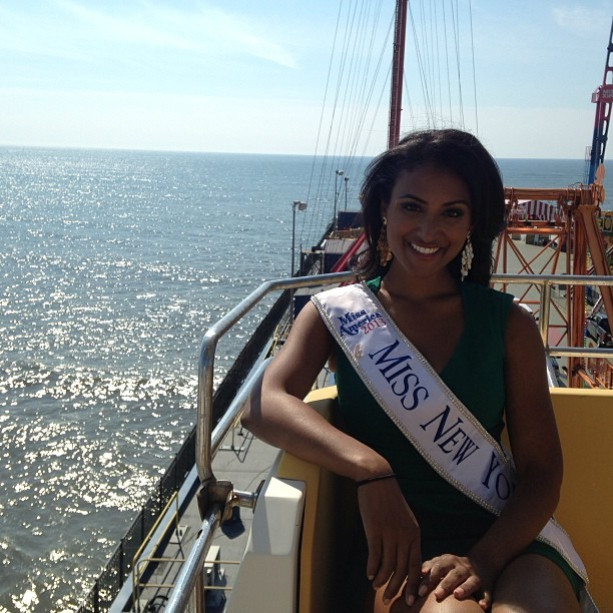 Davuluri, an aspiring doctor who plans to use the £31,000 prize money for her further studies, brushed off the criticism in her first press conference since winning the Miss America Title, saying:
"I have to rise above that...I always viewed myself as first and foremost American. I'm thankful there are children watching at home who can finally relate to a new Miss America.
"I'm so happy this organisation has embraced diversity."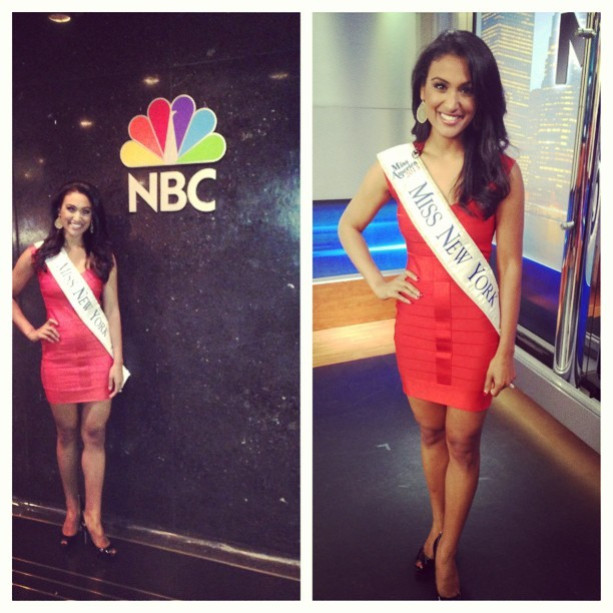 Her grandmother, 89-year-old V Koteshwaramma, stated that Davuluri fought asthma and obesity to get to where she is today and added that she would go places.
"I am not surprised. I was always confident she would go places as I was aware of her abilities and dedication," she said.
"Nina too wanted to study medicine and become a cardiologist. But she took a new route and has now won the Miss America title. I can only say that Nina will not stop here", her grandmother stated.
Davuluri comes from a family of doctors. Her parents Koteswara Chowdary and mother Sheila Ranjani are doctors in the US, as are her paternal uncles. She has an elder sister, Meena, who is in her third year of medicine.
The family emigrated to America in 1981.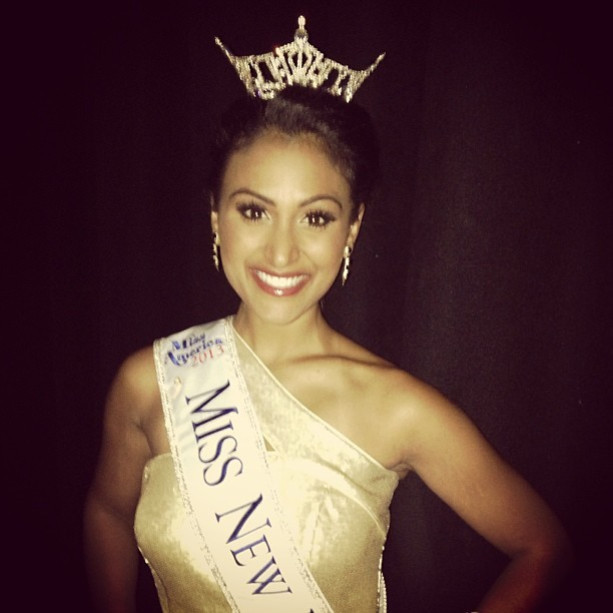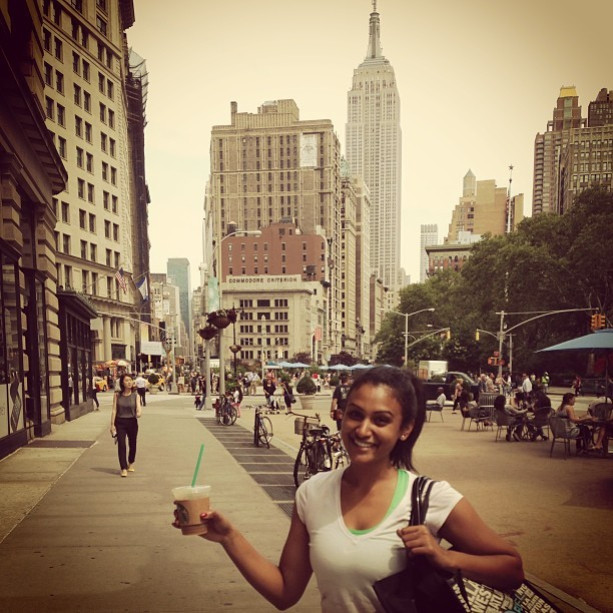 During the questioning round, Davuluri won a lot of praise for her stand on plastic surgery. She was asked by Carla Hall about Julie Chen's decision to have plastic surgery to make her eyes less Asian.
"I don't agree with plastic surgery; however I can understand that from a standpoint. More importantly I've always viewed Miss America as the girl next door. And Miss America is always evolving...I wouldn't want to change someone's looks. Be confident in who you are," Davuluri stated.