Nina Dobrev has reunited with her former Vampire Diaries actor Paul Wesley on a snow day in New York and it's magical. Dobrev and Wesley played Elena Gilbert and Stefan Salvatore, respectively in the CW show that ran from 2009 to 2017.
The 28-year-old posted a photo with her on-screen lover, Wesley on Instagram and called it "serendipitous" and TVD fans are freaking out. In the selfie, they are both seen flashing a big smile, as the caption reads, "NYC, when it's snowing, is full of serendipitous run-ins and magical reunions. Like this one. #TVDForever #NYCNOW."
TVD fans are getting emotional over the unexpected reunion, as the Instagram post has already garnered a whopping 2,466,842 likes. One user wrote, "My favourite couple in TVD..love this pic!," another exclaimed, "Oh my God I love you.. Stelena forever"
"THANKS FOR POSTING THIS PIC!! #Dobsley #stelena!!" wrote a fan, thanking Dobrev, while another emotional fan replied saying, "You don't understand how much this pic means to all of us I love you both my f**king babies #TVDForever."
"This warms my heart but makes me wanna cry like ugh!!! Steferine!" a comment reads. Most fans are reminiscing TVD days, thanks to Dobrev's latest snap. "I miss the vampire diaries," said one, another chimed in adding, "Makes me miss the Vampire Diaries."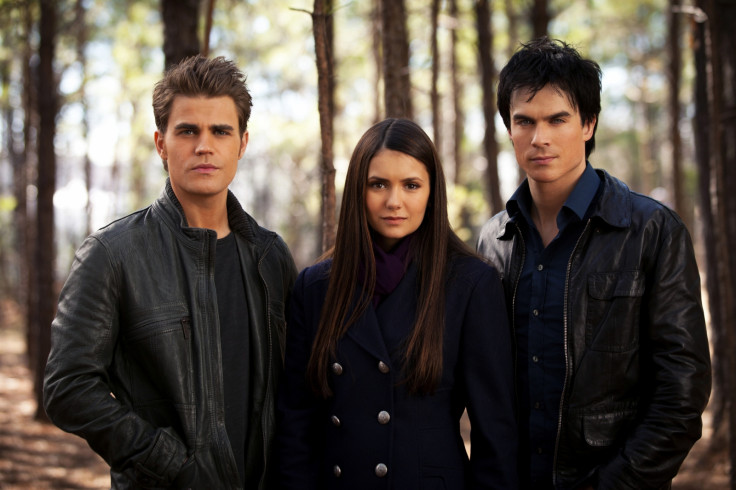 A user went as far as noting that, "You saved 2017 with this pic." Elena Gilbert and Stefan's relationship was very popular among fans with some lovingly calling them "Stelena". However, in the later seasons of the show, the couple fell out after Elena started to also have feelings for Stefan's brother, Damon, played by actor Ian Somerhalder.
Dobrev left the show in season 6 but returned for guest appearances in final episodes. The show ended with Stefan sacrificing himself to save everyone he loved, including both Elena and Damon, thus ending the love triangle which has been the core emotional aspect of the show.
However, many fans, including the show's creators Julie Plec and Kevin Williamson wanted Stefan and Elena to end up together. Williamson admitted to Deadline that he imagined Elena ending up with Stefan, instead of Damon.
He said back in March, "Well, I always thought it would be Stefan and Elena. They were sort of the anchor of the show, but because we lost Elena in season 6, we couldn't go back. You know Nina could only come back for one episode — maybe if she had came back for the whole season, we could even have warped back towards that, but you can't just do it in 42 minutes."
Co-creator Plec too wanted a happy ending for Stelena. She told Entertainment Weekly in March, "If Nina had never left, I would've loved to have been able to see if Stefan and Elena could've found their way back to each other. I don't know if they could have, but had that departure not been a part of it, the long game would've been to see if we could bring the love triangle back around before the series ended and really leave a choice."