At least 12 people, including five men and five women, have been killed and 60 others injured after an explosion rocked a night market in Davao city on Friday (2 September). Fire trucks, ambulances and rescue teams are currently attending the scene on Roxas Street.
The blast took place at around 11pm local time (4pm BST) in a massage area in the middle of the street, CNN Philippines reported. The cause of the explosion is not yet known and presidential spokesperson Ernesto Abella said there is "nothing definite yet".
President Rodrigo Duterte – the former mayor of Davao – is in the area. Reuters reported that he is safe and at a police station following the blast. Duterte usually flies home to Davao at weekends.
The scene has reportedly been been cordoned off. "We are now locking down Davao City with checkpoints," Chief Inspector Milgrace Driz of the Davao City Police told GMA News Online.
The injured have been taken to the Southern Philippines Medical Center. Eyewitness Neil Pancho said some people were so stunned that they were unable to move.
Police spokeswoman Catherine de la Rey said explosive and ordnance division teams are searching for key pieces of evidence.
The city's vice mayor, Paolo Duterte – the president's eldest son – said in a statement: "Let us pray for the victims of this unfortunate incident, especially for those who died. Let us pray for those who are being treated in different hospitals and pray for their quick recovery.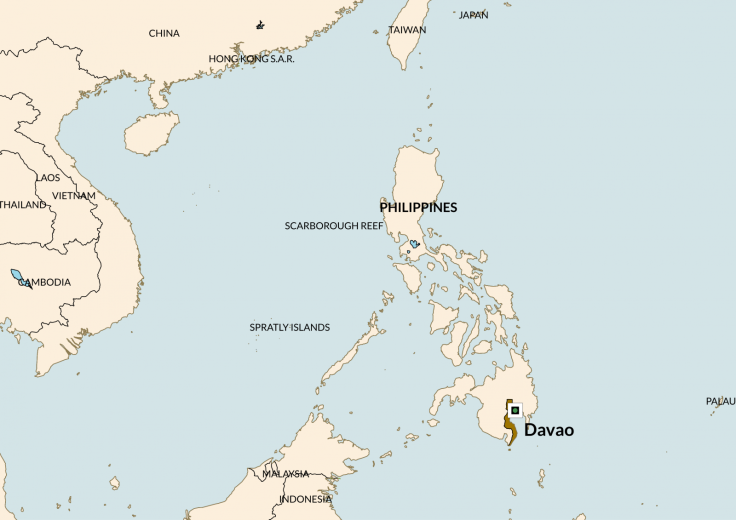 "There are at least 10 people who perished because of the incident and a number were reported wounded. Rest assured the authorities are on top of this incident.
"Right now, we cannot yet give definite answer to as to who is behind this as we are also trying to determine what really exploded. It's a sad day for Davao and for the Philippines," Paolo Duterte added. All bars have been asked to close down and citizens told to return to their homes.