In the latest measure to step up its war on drugs, the Philippines is seeking to make college campuses drug-free by making those wanting to enter colleges to undergo tests from next year.
President Rodrigo Duterte's administration has been carrying out a massive anti-drug campaign since he took office on 30 June despite the UN and several countries coming down heavily on him for alleged human rights violations.
"This was born out of the president's call to make campuses drug-free, because we see the pervasive effects of drug use," Reuters quoted Julito Vitriolo from the Commission on Higher Education as saying. "What's important is for students not to use drugs. It will be a deterrent if they want to continue their studies."
He added that those who test positive for illegal drug use will be sent to a rehabilitation centre before they secure a seat in college. Up until now, the drug testing has been done on campuses only on a voluntary basis during admissions.
Monico Jacob from a leading education and investment corporation in the country told the news agency that mandatory testing "is something that we should be doing because the drug menace is real". He said his STI Educations Systems Holdings – with over 103,000 students this academic year – has been conducting compulsory drug tests before admissions for the past five years.
Duterte swept to victory in the May election vowing to wipe out drugs from the Philippines. Since then, nearly 2,400 people have been feared killed in the drive against drug dealers and users, police data revealed.
It also emerged that female assassins were reportedly hired to kill those who resist arrest as women can get close to targets without arousing suspicion.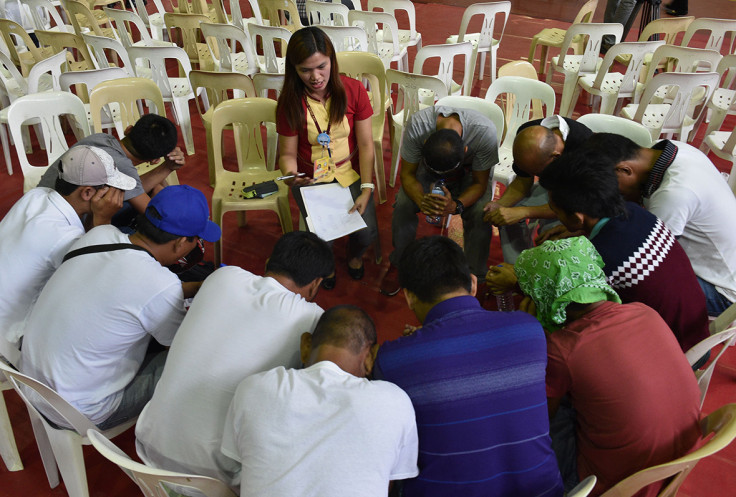 Human rights activists say Duterte could face criminal charges over his relentless drive, according to The Sydney Morning Herald (SMH).
It said some comments from the president like "all of you are into drugs... I will kill you" could be used as evidence to initiate legal proceedings against him.
Sam Zafiri from the International Commission of Jurists said anyone can file a criminal case against Duterte at the International Criminal Court, or in any country. But he feared Filipino prosecutors would not take that risk unless they come under heavy pressure.
"I am not holding my breath for international action but if these [killings] continue at the same velocity I would expect cases to start popping up," SMH quoted Zafiri as saying.