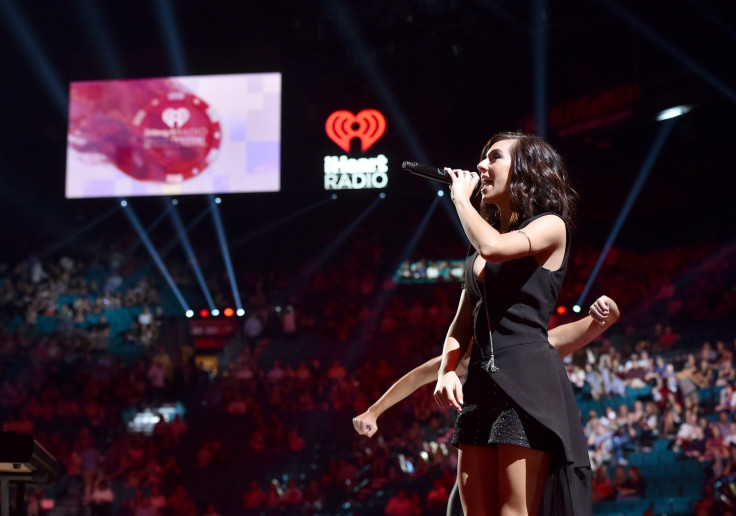 Nintendo has responded to fans of Christina Grimmie, the 22-year-old YouTube star who was tragically shot and killed after a performance in Orlando earlier this month, who have called on the company to honour the singer by naming a character in the next Zelda video game after her. Grimmie – a former "Voice" contestant who was placed third in the show's sixth season – was such an avid fan of the beloved fantasy franchise that she named her YouTube channel zeldaxlove64.
However, the company has said that it will not make any "creative or content decisions" at the moment.
"We are aware of the outpouring of support for her, as well as the petition, but we won't be making any creative or content decisions in this time of mourning," Nintendo said in a statement, Time reports.
Two online petitions have been created on Change.org so far urging the Japanese gaming giant to include Grimmie as a non-player character in their next game. One petition, which has garnered over 59,200 signatures so far, is calling on Nintendo to name a non-player character after the singer. The second petition, which has collected more than 17,500 signatures so far, has requested the developer to add Grimmie as an elf.
"Christina tweeted a while ago that if she died she would like to come back as an elf," the petition reads. "We want to help make her wish come true and Nintendo can help us do that. Anyone who followed her knows how much she loved the Zelda games. It would be an amazing tribute to see her as an elf in a new Zelda game."
The singer often posted YouTube videos about the game and also tweeted her admiration and love for the series.
Grimmie's brother, Marcus Grimmie, also voiced his support for the petition saying his sister deserves the honour as the "biggest Zelda fan of all time".
The next highly anticipated instalment in the iconic series, The Legend of Zelda: Breath of The Wild, is set to release in 2017 for the Wii U and the upcoming NX console.