Nintendo's Shigeru Miyamoto sheds light on The Legend Of Zelda Breath Of The Wild delay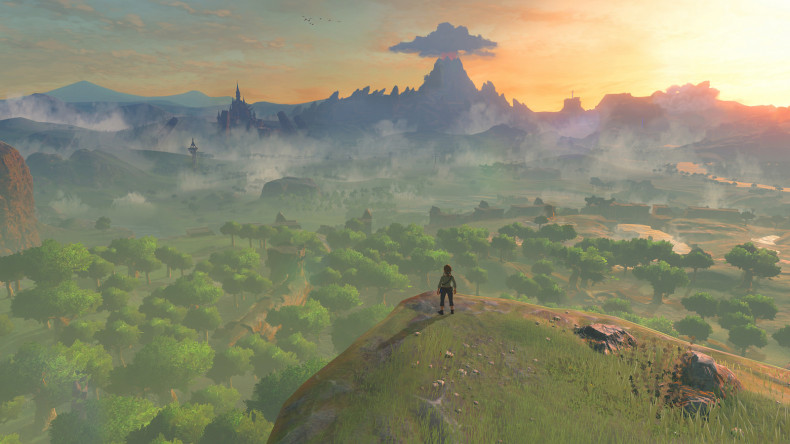 In April, Nintendo announced that its highly-anticipated Zelda game would be delayed again to release simultaneously on the Wii U and its upcoming NX console in 2017. Legendary developer Shigeru Miyamoto has now revealed that The Legend Of Zelda: Breath Of The Wild's development period took longer due to technical challenges and the decision to release for both systems.
"It's complicated because as we're developing this - obviously development of NX started a while ago — and unfortunately, I'm sorry, but the development of this game took a lot longer than expected," Miyamoto said in an interview with IGN. "We really felt like we would be able to get it done last year, but there was a lot of struggle with using the physics engine, so that's why it took a long time."
"Also, when we thought about developing a Zelda game for the NX, it would have to be way further down the life cycle of the system," he added. "And this game, rather than really focusing on the unique features of the Wii U, it's really a game you sit down and get into. There was a change in direction, so we decided to develop for both consoles a while ago."
According to series developer Eiji Aonuma, the Kyoto-based gaming giant had considered releasing the next instalment in the beloved action-adventure series on both platforms "from the beginning." However, he did not specify when the decision to do so actually happened.
"With Twilight Princess, I was looking at, this [then-new] platform called Wii and I had more of an outsider objective view of, 'Oh this is coming out,' Aonuma told IGN in a separate interview. "But for this one I was slightly more involved with NX and just judging on the timing of development. When we were going to finish this, we thought it might be fun to have that available for NX as well. I don't see it as something too unfortunate. I think it's nice to have a single title that can be played on two different platforms."
"I should preface, I probably shouldn't say that because the staff working on this game. It's probably a lot of extra work for them so maybe they'll get mad. To them it might be an unfortunate circumstance."
First announced back in 2013 as a title that would "re-think the conventions of Zelda," Breath Of The Wild was originally set to release in 2015. In March 2015, Nintendo announced that the game was "no longer targeted as a 2015 release" and was not showcased at E3 last year. In April 2016, Nintendo announced that the game's release date would further slide into 2017 "because the developers need more time to polish the game."
Based on the brand new trailer and host of exciting details revealed at E3 2016, the latest Zelda could shape up to be the next classic in the beloved franchise.
IBTimes UK also deemed The Legend Of Zelda: Breath Of The Wild our E3 2016 Game of Show for its "astonishingly beautiful trailer," slew of radical changes to modernise the Zelda formula and stunning, vast open world.