Nintendo Switch's hidden tribute to Satoru Iwata is gaming's sweetest Easter Egg
Nintendo included a copy of NES Golf, complete with motion control support, in every Switch console.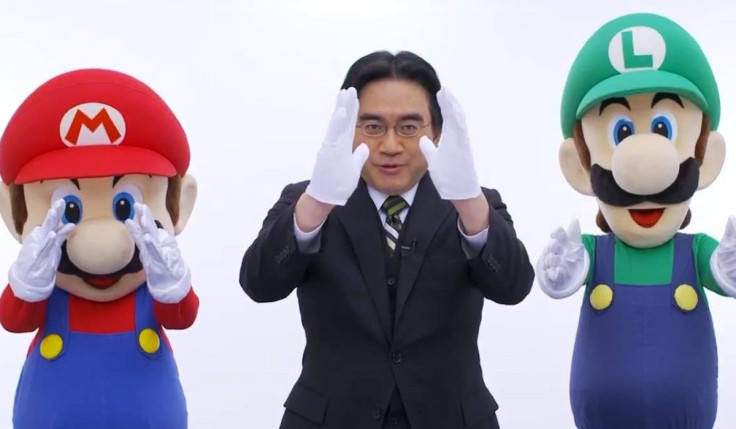 It has been discovered that each and every one of Nintendo's new Switch consoles includes a copy of 1984's NES Golf as part of its firmware. Complete with motion control support, it's now been revealed that the game's inclusion is a tribute to late company president Satoru Iwata.
Iwata, who passed away in July 2015 after a lengthy health battle, programmed the game early in his career, before working his way up the ranks at Nintendo, lending his hand to the classic consoles and games before being made president in 2002.
Beloved in the industry for his affable, charming demeanour and approach to Nintendo's online Direct broadcasts, Iwata's death at the age of 55 on 11 July 2015 shook the entire gaming industry.
So, what makes NES Golf's inclusion a tribute to the great man? The users at Switch Brew found out.
Aside from Iwata's involvement in the original game's development, NES Golf on Switch unlocked on 11 July this year, the two year anniversary of his death. Unfortunately however, the game is only available to play on that date.
If your Switch hasn't been connected to the internet, you can set the date manually. If it has, the only option is to reset the system.
Once this is done, to access the game, players need to detach the Switch's two 'Joy-Con' motion controllers, hold one in each hand and mimic the gesture Nintendo fans will recognise from Iwata's time presenting Nintendo Directs.
Holding a hand and Joy-Con to each side of the face, users then need to move them forward together. You can see the gesture here.
Do this successfully and a voice clip of Iwata from a 2012 presentation is activated.
On Twitter, Justin Epperson, of localisation specialists 8-4, discussed the game's inclusion, saying it could be an "omamori", a sort of Japanese charm.
© Copyright IBTimes 2023. All rights reserved.