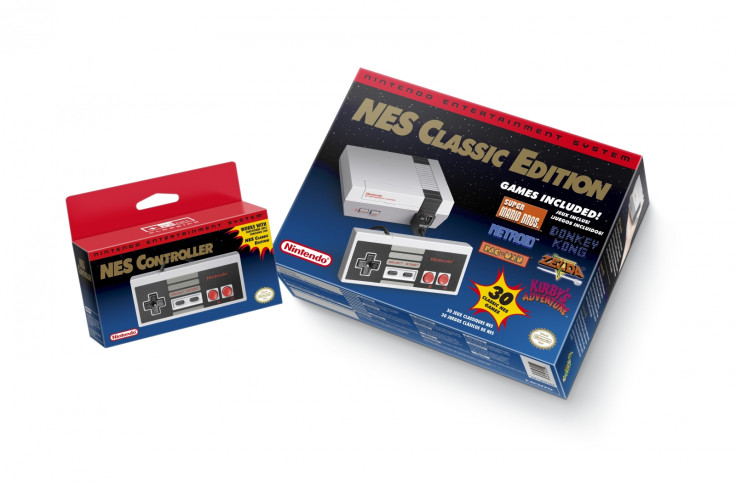 Nintendo announced plans on 14 July to bring back its very first home console, the Nintendo Entertainment System, in a tinier form, sparking plenty of nostalgia-laden excitement from gamers around the world. Packed with 30 built-in retro games, the upcoming console does seem to be a promising one for the Kyoto-based company.
However, the device does have its limitations.
According to Kotaku, a Nintendo spokesperson has said that the 30 classic NES games included, which range from Donkey Kong and Pac-Man to Super Mario Brothers, will be the only ones fans will be able to play on the system.
Nintendo said it is not planning on adding any new NES games after launch nor will it be able to connect to the internet or any other external storage devices.
"The console is a standalone device, so it cannot connect to the internet or any external storage devices," the spokesperson said. "The 30 games included with the system were chosen to provide a wide variety of top-quality, long-lasting game-play experiences."
The representative also noted that since the device does not support any physical media, the device's cartridge slot is non-functional as well.
When asked if the company is planning to release any other mini-consoles such as a mini-SNES or a mini-N64, the spokesperson said they have "nothing to announce at this time."
Although this move will come as a disappointment for many gamers, it is worth noting that mini NES does seem to be a pretty good deal at $60 (£45).
With Wii U Virtual Console NES games usually costing $4.99 each, buying all 30 games included in the NES Classic Edition would set you back by about $150.
"We wanted to give fans of all ages the opportunity to revisit Nintendo's original system and rediscover why they fell in love with Nintendo in the first place," Nintendo of America president and COO Reggie Fils-Aime said in a statement. "The Nintendo Entertainment System: NES Classic Edition is ideal for anyone who remembers playing the NES, or who wants to pass on those nostalgic memories to the next generation of gamers."
The mini NES is slated to release on 11 November for $59.99. No pricing has been released for the UK as of now.