No Man's Sky 'Atlas Rises' update will improve game's story and add fast-travel portals
"It's been an exciting, intense, and emotional year," says director Sean Murray.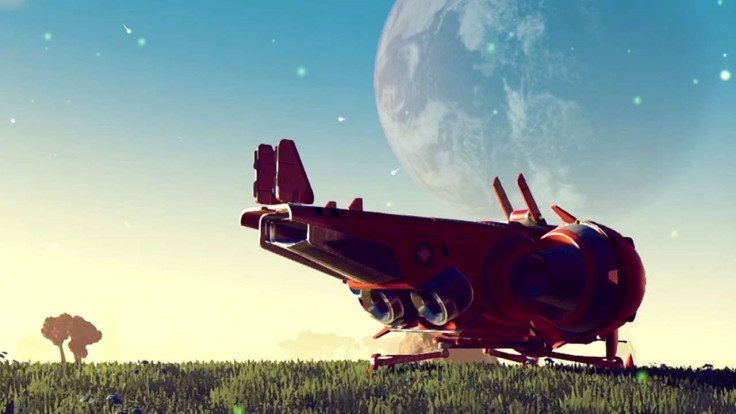 No Man's Sky was released one year ago today (9 August) and developer Hello Games is still working hard to improve the game that became one of the most divisive in living memory, following years of hype and build-up.
Hello Games had been teasing a new update, but last night confirmed that it will be out this week, for free on both PlayStation 4 and PC. In statement, game director Sean Murray said: "It's been an exciting, intense, and emotional year for us at Hello Games.
"We have been quiet, but we have been listening intently. We've spent that year working hard on free updates for this game our team cares about so much."
Atlas Rises will focus on "improving the central story" and adding portals that allowplayers to fast-travel between planets they've discovered and explored in the game's procedurally-generated infinite universe.
Further details will be revealed in patch notes to be published ahead of the update going live later this week.
"We have been quiet, but we have been listening intently," Murray said, referencing the near silence from the developers for months after the game's initial release. "What we do is much more important than what we say, but since launch we have sometimes focused too much on [doing rather than saying]."
Expectations were sky high for the sci-fi exploration game last year, to the point that disappointment was inevitable. Hello Games has always been a small team of developers, but their ambitions led to anticipation getting out of control.
They promised players a whole universe to explore, but the final product felt limited in terms of its gameplay loop, and disappointing in terms of the wildlife it generated procedurally to inhabit each world.
Its story, involving a mission to the centre of the universe, was very light, so it will be interesting to see how the update changes things.
Atlas Rises is the game's third major update, following the Foundation and Path Finder updates that introduced base-building, farming, freighters, land-based vehicles, races and a visual update supporting PS4 Pro.
© Copyright IBTimes 2023. All rights reserved.