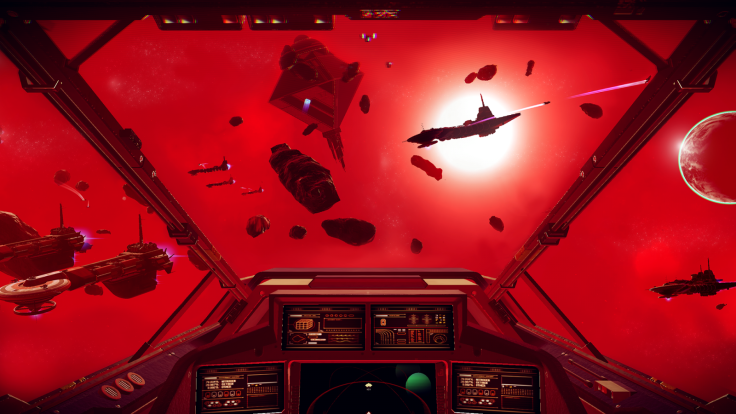 Hello Games' No Man's Sky has finally been launched for PC, but this version of the incredibly massive space-exploration game has left many players disappointed due to performance issues. Released two days after the PS4 version hit the UK and Europe's shores, players are reporting multiple, widespread performance problems including frame rate dips, freezing glitches, crashes at start-up and during gameplay, and others.
As of publishing, user reviews on No Man's Sky Steam page were "mixed," featuring a little over 19,000 reviews, 8,666 of which were negative.
Creative director and Hello Games founder Sean Murray took to Twitter to address some of the issues faced by PC players at launch and offer a few workarounds in a series of tweets.
The biggest issue reported so far, Murray acknowledges, is "players without the Visual C++ Redist 2010." Noting that the first patch for PC has already been released, he recommends that players update and restart if needed before setting out to explore the sim's massive universe.
For players who have "out of date GFX drivers or none installed," Murray recommends that you install the latest drivers from AMD and Nvidia. He also adds that you make sure your GFX card is compatible with OpenGL 4.5.
"Whilst many people are enjoying No Man's Sky PC, we are tracking several issues and working hard to resolve them," Murray writes.
Hello Games is also currently working on a patch for the PS4 version's "most critical issues" that will be released in the "near future." However, the indie developer has not specified what changes the patch will include and the issues it plans to address. A release date for the patch has not been revealed either.
Despite the glitches and bugs that have, understandably, come with the launch of such a complex and ambitiously vast game, our early impressions of the game notes that No Man's Sky shows "a great deal of promise so far."
No Man's Sky is available now on PS4 and PC.