No Man's Sky creative director and Hello Games founder Sean Murray has responded to a Dutch company's recent claims of patent infringement, assuring fans that the issue is a 'non-story'. Last week, Dutch company Genicap claimed that they owned the "superformula" used to create the game's near-infinite, procedurally generated universe, which Hello Games reportedly does not have a licence to use.
The issue has sparked concerns from fans who were worried that the potential legal hurdle could lead to yet another delay for the highly-anticipated game, even though it has already officially gone gold.
However, Murray took to Twitter on 23 July, officially stating that the studio did not use the "superformula" nor did it infringe on any patent.
"No Man's Sky doesn't actually use this 'superformula' thing or infringe a patent. This is a non-story... everybody chill," he wrote. "I wish Johan Gielis, the author, all the best in future. We're going to meet and chat maths once the game is out."
Genicap stated last week that although they do not want to delay the No Man's Sky's launch, they will "need to have a talk" if the formula was indeed used in its creation.
"We haven't provided a licence to Hello Games," Genicap's Jeroen Sparrow told the Dutch Telegraph. "We don't want to stop the launch, but if the formula is used we'll need to have a talk."
However, Sparrow noted that Hello Games' usage of the formula is "very impressive", saying the upcoming game is "the beginning of a new generation of games".
"It would be great to exchange knowhow with Hello Games," Sparrow told Eurogamer. "We believe No Man's Sky is the beginning of a new generation of games. What Hello games did with the formula is very impressive. Johan Gielis, the founder of Genicap and the one who discovered the superformula, is extremely proud."
"If Hello Games used our technology, at some stage we will have to get to the table. We have reached out to them but understand they have been busy. We trust that we will be able to discuss this in a normal way."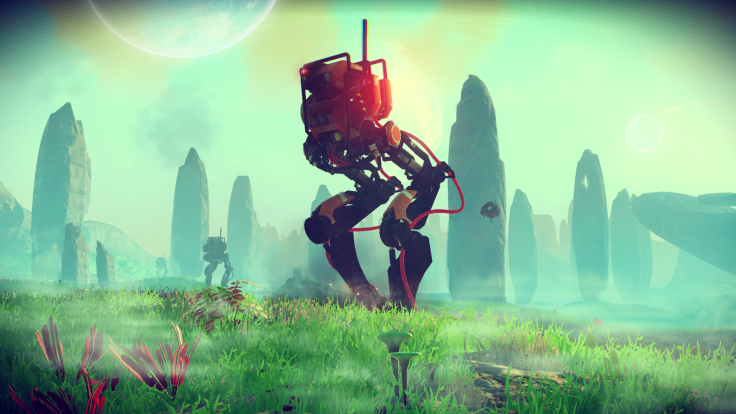 In an interview with the New Yorker last year, Murray mentioned a "superformula" that he said helped during the game's development as the developer struggled with the procedural generation of No Man's Sky's landscape and some quintillion stunning worlds.
He also said that the algorithm, published and patented by Belgian plant geneticist Johan Gielis, was "reliable" and was useful in creating various kinds of terrain after making a few adjustments to its parameters. Gielis, as it turns out, is the chief research officer at Genicap.
"One of the hardest things for us to do is to create coherent shapes," Murray told the New Yorker. "This sounds ridiculous, but it is hard to find a formula that you can rely on."
The No Man's Sky team has already had to deal with other legal issues in the past regarding the game's name as well. Murray revealed in June that his studio was involved in three years of "secret, stupid legal nonsense" with British broadcasting company Sky over the use of the word "sky" in the sci-fi game's name.
Previous delays have not gone down well with fans either. Hello Games' announcement to push the game's release date from June to August triggered an incredibly hostile response from fans including death threats against the developer as well as the journalist who broke the news.
No Man's Sky is set to release on 10 August in the UK and Europe, and 9 August in North America for PS4 and PC.