Hello Games' No Man's Sky may have been one of the most highly anticipated releases in 2016 - a formidable feat for the small UK-based indie developer. However, sales have already begun to plummet in the second week after the game's launch. According to sales monitor GFK Chart Track, sales of the ambitious space action-adventure survival game have dropped by 81% in its second week on sale in the UK.
Launched in early July, No Man's Sky shot to the top of the UK charts in its first week of release as Sony's biggest PS4 launch ever after Naughty Dog's Uncharted 4: A Thief's End. The sci-fi game is also the fifth most successful new IP launch across all publishers and Sony formats and one of the biggest launches on Steam.
Newly released racing sim F1 2016 has now raced to the top of the UK charts, knocking No Man's Sky off the top perch into the second place on the list.
The 80% drop appears worse than it is. Uncharted 4 dropped off by 78% following its release in May.
Although No Man's Sky did have a relatively smooth launch on PS4, the ambitious space exploration game's release for computers came with a slew of technical issues that left many excited players disappointed. The development team, however, has been quick to address the game's numerous technical woes with multiple patches to fix bugs, crashing issues, performance issues and more on both PC and PS4.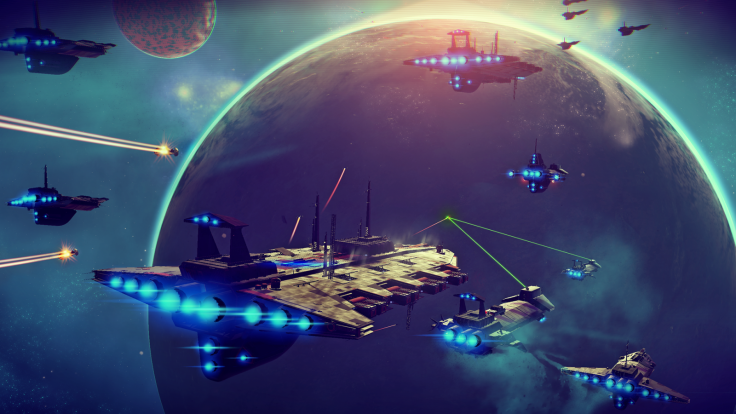 After addressing all of the customer requests received so far, Hello Games founder and creative director Sean Murray has said that the team will shift its focus on "improving and adding features to the game".
Here is a list of the top 10 games in the UK, according to Chart-Track:
1. F1 2016
2. No Man's Sky
3. Lego Star Wars: The Force Awakens
4. Overwatch
5. Grand Theft Auto 5
6. Rocket League
7. FIFA 16
8. Uncharted 4: A Thief's End
9. Doom
10. Minecraft: Xbox Edition