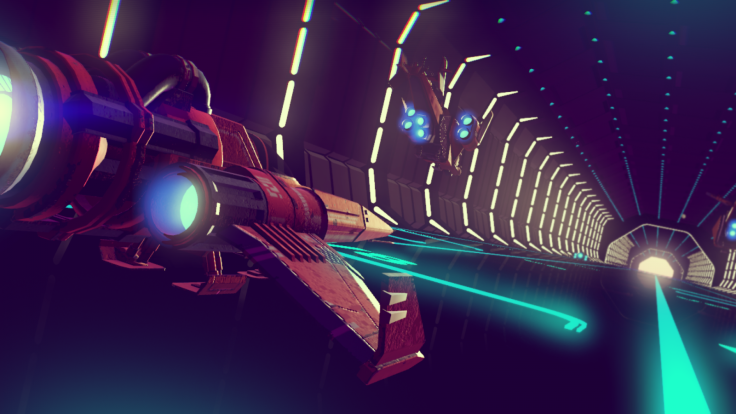 Hello Games' ambitiously massive space exploration game No Man's Sky - one of the most highly-anticipated releases of 2016 - has skyrocketed to the top of the UK charts in its first week of release. According to sales monitor GFK Chart-Track, No Man's Sky is now Sony's second biggest PS4 launch ever after Naughty Dog's Uncharted 4: A Thief's End.
The near-infinite sci-fi sim is also the fifth most successful new IP launch across all publishers and Sony formats, surpassed only by Destiny and Watch Dogs on PS4, The Getaway on PS2 and The Last of Us on PS3.
Although the exact sales numbers have not been disclosed yet, the milestone is still an impressive one for the UK-based indie studio Hello Games, given the fact that digital downloads have not been factored in yet.
Knocking Rockstar's Grand Theft Auto 5 off of the top spot, No Man's Sky now holds the No 1 position as the UK's top game, in terms of sales, during the week ending 13 August. Coming in second, GTA 5 is followed by Overwatch, Lego Star Wars: The Force Awakens and Uncharted 4.
Here is a list of the top 10 games in the UK, according to Chart-Track:
Following a fairly smooth launch on the PS4, No Man's Sky's PC version had a rather rocky release with players reporting several serious performance issues, including freezing glitches and frame rate drops. However, despite its technical woes on computers, the game was one of the biggest launches on Steam, garnering 212,620 people playing the game simultaneously on its first day.
Hello Games has already released an "experimental" patch to fix some of the PC version's "most critical issues". Currently in its beta stage, the patch will be rolled out for all players "early next week". However, players looking to try out the fix sooner can do so. The developer is also currently working on an incoming patch to address problems plaguing the game's PS4 version as well.
IBTimes UK's review of No Man's Sky also praised the indie release as one that has "existed outside of convention".
"No Man's Sky is about cutting your own path through a galaxy teeming with possibilities," it reads. "It is a playground in which to let loose the human urge to explore and discover, supported by a deep crafting system that keeps players engaged in their journey. Improvements could be made, new features could add greater depth, but Hello Games' achievement here is nothing short of incredible."
No Man's Sky is available now on PS4 and PC.