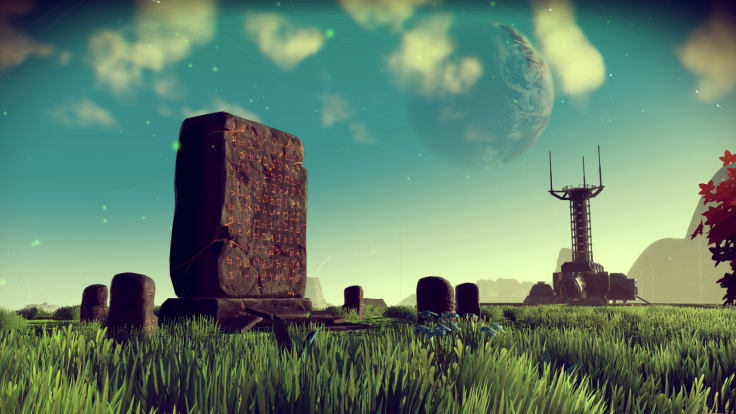 UK-based indie studio Hello Games has revealed plans to reset the servers of its highly anticipated space exploration and survival game No Man's Sky prior to its release next week. Hello Games senior programmer Harry Denholm took to Twitter today (6 August) to announce that all servers will be "wiped" on Sunday, 7 August, to ensure that all of the game's players will be start the game with a clean slate on launch day.
Denholm's tweet also included a screenshot of a Kotaku piece including an excerpt that reads, "In other news, there is also a Kotaku planet out there, which you'll be able to discover once No Man's Sky is officially out on Tuesday."
Sunday's reset will wipe Kotaku's planet from existence as well as all progress made by anybody who acquired an advance copy of the game, including that of the gamer who shelled out $1,300 for a copy and reviewers for gaming publications, such as Polygon.
However, Denholm did note that the server reset will not affect players' saved game.
In July, the game's creator said PS4 owners will not require a PS Plus subscription to play the game, as gamers can play No Man's Sky offline.
"PS Plus won't be a requirement to play online," a Sony representative told Game Informer Australia editor David Milner. "However, you will need to be connected to the internet for your discoveries to register with the universal atlas."
Denholm's announcement comes a week after Reddit user daymeeuhn, who managed to get his hands on an early copy of the game, posted spoiler-laden footage of the PS4 version's opening sequence and 24 minutes of gameplay. He later posted that one can reach the centre of the No Man's Sky massive universe in 20-30 hours.
Following the leak, Hello Games founder and No Man's Sky creative director Sean Murray took to Twitter to urge anxious fans to stay away from the spoiler footage and experience the game for themselves.
Murray also tweeted earlier this week that the team is already wrapping up work on the game's first major patch that he says will include "lots of new features, balancing and content".
No Man's Sky is slated to release on 9 August in the US and on 10 August in the UK and Europe for PS4. The sci-fi game's PC version will be released on 12 August worldwide.