No Mario's Sky fan game shut down by Nintendo, relaunches as DMCA's Sky
'We would love to see an official Nintendo game in this style,' developer AMB Games wrote.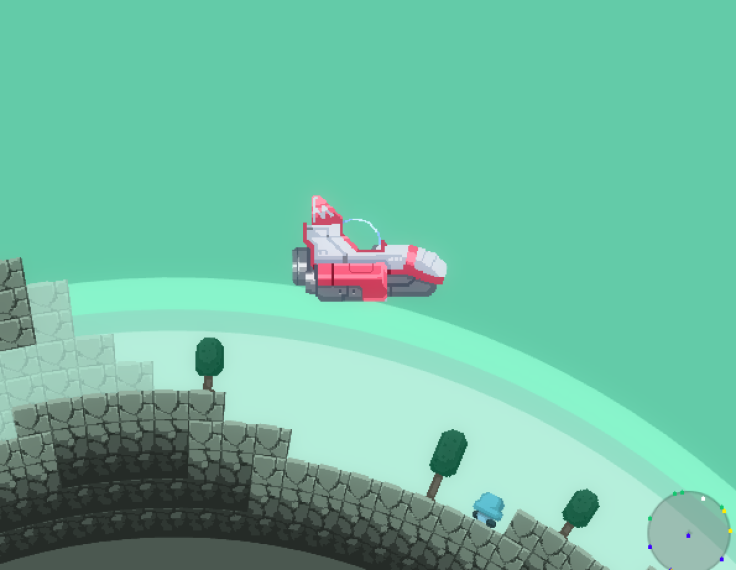 No Mario's Sky, the colourful fan-made indie mash-up of Hello Games' recently released space exploration action-adventure No Man's Sky and old school classic Super Mario gameplay, has reportedly been issued a DMCA takedown notice by Nintendo. Launched a week ago, No Mario's Sky was created by ASMB Games in just 72 hours for Ludum Dare 36's ancient technology-themed game jam.
"No Mario's Sky is no more-io!" ASMB Games wrote. "Due to a copyright claim by Nintendo we've had to take the game down.
"Thanks everyone for playing and enjoying our little fan game. We would love to see an official Nintendo game in this style - a Mario Galaxy-style game in 2D within a procedurally-generated universe."
However, the Melbourne-based developers are not about to give up on the free 2D side-scroller just yet having relaunched the game with modified content under the name, "DMCA's Sky".
The new description for the game reads: "Help Spaceman Finn search for Princess Mango in an infinite universe. Featuring crazy Moombas, An Infinite Universe, Muscle, Amazing Physics and a Radical Space Ship; 'DMCA's Sky' is the hackneyed remake-gone-mashup you've been craving." In place of the iconic Italian plumber, players are put in charge of a character named Spaceman Finn in DMCA's Sky and are tasked with finding Princess Mango, rather than Princess Peach, in an infinite universe.
Nintendo's intervention and the fan-made game's subsequent takedown due to copyright issues was an unsurprising move on the Kyoto-based gaming giant's part, given how protective it is over its beloved franchises and properties.
In August, free, fan-made RPG Pokémon Uranium was taken down after developers reportedly received "multiple takedown notices from lawyers representing Nintendo of America". The same month, AM2R - the unofficial, fan-made remake of Metroid 2: Return of Samus - was also shut down due to copyright claims.
In April, a browser-based remake of the original The Legend of Zelda, created by fans as a tribute to commemorate the 30th anniversary of the franchise, was taken down for copyright infringement.
Formerly dubbed No Mario's Sky, DMCA's Sky is currently available for free for Windows PC, Mac and Linux.
© Copyright IBTimes 2023. All rights reserved.