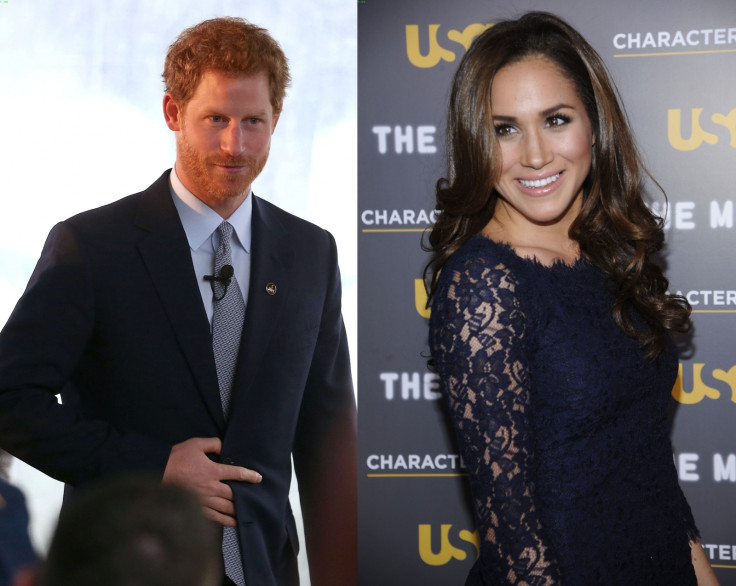 Ever since Prince Harry publicly defended his girlfriend Meghan Markle – a 35-year-old American television actress and divorcee − in a scathing statement aimed at the media and trolls, rumours of an impending engagement have been swirling.
The couple has remained tight-lipped about their relationship and the topic of marriage, choosing to let royalists and media outlets decipher their PDA-filled moments and romantic getaways.
Experts have suggested that ticking off relationship milestones, like asking her to accompany him to Pippa Middleton's wedding reception, signal that it is no longer a case of if, but when, the fifth in line to the throne pops the question.
However, a royal insider has now debunked speculation that there will be another royal engagement by the end of this summer.
Speaking to Newsweek's Angela Levin, the source said Harry has no plans to pop the question, despite reports he is ready to settle down with the Suits star. The friend explained: "They obviously get on very well and have a lot in common, but they have not known each other that long. They need to find out if they can have an ordinary relationship within a very unusual setting. I don't think anything will happen until the end of the year."
While he is in no rush to walk down the aisle, Harry admitted he is keen "to make something of my life. I feel there is just a smallish window when people are interested in me before [William's children] take over, and I've got to make the most of it."
He is doing so by carrying on his the legacy of his late mother, Diana, Princess of Wales. "My mother died when I was very young. I didn't want to be in the position I was in, but I eventually pulled my head out of the sand, started listening to people and decided to use my role for good. I am now fired up and energised and love charity stuff, meeting people and making them laugh," he explained.
"I sometimes still feel I am living in a goldfish bowl, but I now manage it better. I still have a naughty streak too, which I enjoy and is how I relate to those individuals who have got themselves into trouble."