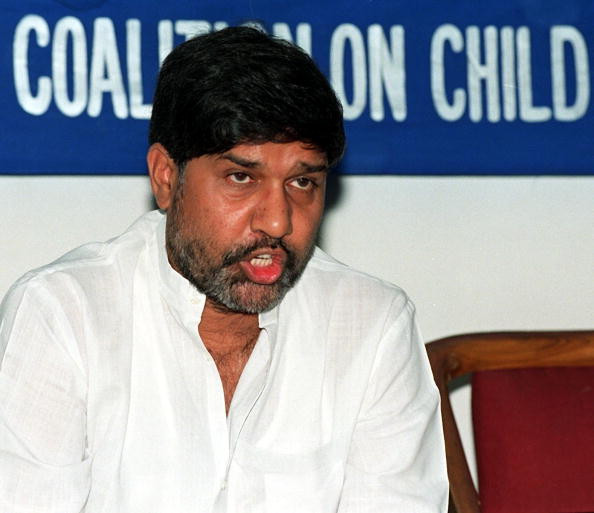 There can be arguments that this year's Nobel Peace prize winner Kailash Satyarthi is someone "who has conferred the greatest benefit to mankind" – the only criteria Alfred Nobel wanted to place on committees picking their winners.
Satyarthi's work has led to a 70% decrease in child labour in South Asia and the release of one million bonded labourers.
He has been rescuing children and women from workplaces with deplorable work conditions and inhuman hours, where they are sometimes tortured and sexually assaulted.
His strategy against child labour and trafficking, which once focused solely on conducting raids at factories, is today based on social labelling and public awareness.
Using Mahatma Gandhi's mode of marches as a way to raise public awareness, Satyarthi has led two major marches across India and continues to move from village to village educating people through meetings and street plays.
Fifteen years back, at least a million children in South Asia were employed full time in the carpet industry: with 350,000 in India, 300,000 in Nepal, and almost 400,000 in Pakistan. Now, research puts the figure at below 300,000 in the three countries. And it would be no exaggeration to say Kailash Satyarthi played a primary role.
He believes, 'Bonded labor is a form of modern-day slavery, where ordinary people lose the most basic freedom of movement, the freedom of choice. They are forced to work long hours with little rest. Over five million children are born into such slavery; no other form of human rights violation can be worse than this.'
Child labour makes up a quarter of the unskilled labour force in the organised and unorganised sectors of south Asia, with more than 80 million children in servitude and 20 million held in bondage. Among India's 140 million child labourers, 10 million serve as bonded slaves.
Satyarthi is also believed to be the person who crusaded for education as a right for children in India which finally resulted in compulsory education in 2009.
He is now working on bringing child labour and slavery into the post-2015 development agenda for the millennium development goals of the United Nations.
Satyarthi heads the South Asian Coalition on Child Servitude, which carries out public awareness campaigns, advocacy, legal actions, and direct intervention to free children and women from bonded labour.
He heads the Global March Against Child Labour, a conglomerate of 2000 like-minded organisations across 140 nations.
Kailash's work does not stop with freeing children but goes on to providing them with skills and educating people in villages to abolish child labour. As part of the strategy he decided to tap the market forces in his attack against child labour and slavery. In Rugmark, a programme which he started, rugs are certified as child-labour-free.
Kailash Satyarthi was the recipient of the 1995 Robert F Kennedy Human Rights Award and the 2002 Raoul Wallenberg Human Rights Award. The US State Department's 2007 Trafficking in Persons Report has named him a "Hero Acting to End Modern-Day Slavery."