Nokia has announced its mid-range large-screen smartphone, Lumia 1320, for the UK market. The Nokia Lumia 1320 will go on sale in the UK from 24 February and will be available from EE, Virgin Mobile and Carphone Warehouse as well as online retailers and independent distributors.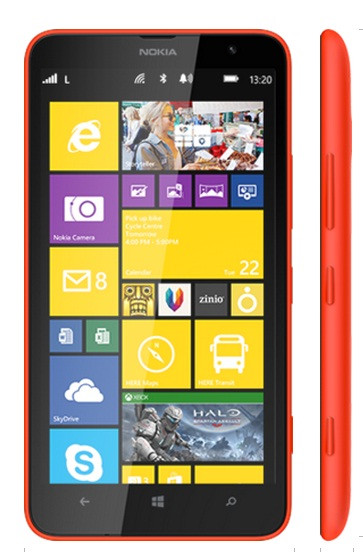 Following the announcement, retailers in the country have confirmed the pre-order for the handset.
The UK's high-street retailer, Carphone Warehouse, is selling the Nokia Lumia 1320 at a suggested retail price at £299.95. Besides, the Windows Phone 8 device is available for pre-order on contracts with Vodafone and Talkmobiles at Carphone Warehouse. Head over to the product page to know more about the tariffs offered by the network operators.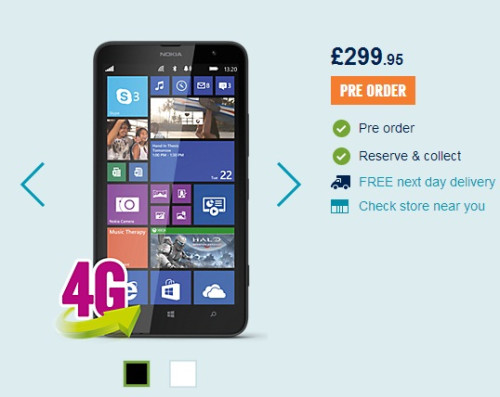 As for the market availability, Carphone Warehouse has mentioned that the delivery of the device is expected on 27 February.
Unlocked Mobiles will also be selling the Lumia 1320 when it becomes available in the UK. The retailer is charging £294.98 (including VAT) for the new Nokia smartphone. The pre-orders are expected on 24 February.
Both the white and black variants of Lumia 1320 can be pre-ordered at Mobiles.co.uk on contracts with EE. Head over here to know more about the data plans offered by EE for the Lumia 1320. Other UK retailers are yet to reveal their price deals.
The Lumia 1320 features a 6in display like its sibling, Lumia 1520 with screen resolution at 1280 x 720 pixels. It is powered by a Snapdragon 400 chip, featuring a dual-core processor clocked at 1.7GHz, while paired with 1GB RAM.
The handset offers 8GB internal storage with microSD card support up to 64GB. It packs a five megapixel rear-camera and 0.3 megapixel VGA quality front-camera. It uses a 3,400mAh battery.