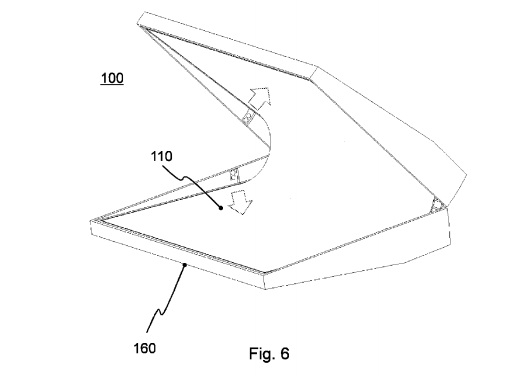 Samsung and LG are on their way to unveil foldable devices in 2017 but an unexpected player, Nokia, may also be planning to take on the giants with its own version of a foldable device, patent filings by the company suggest.
The former mobile handset leader has been granted a patent for a "Foldable device" by the US Patent & Trademark Office (USPTO), which shows a slightly bulged yet foldable structure. Although the patent was filed way back in 2013 it was granted last year, following which it was made public.
The design resembles a pocket mirror consisting of two identical parts, connected by a hinge. It shows a single flexible display that bends when the two sides of the device are closed. The reason for maintaining a single display structure, according to the patent, is its utility as a pocket-size device with a relatively large display when opened.
The design is similar to many foldable phone/tablet patents filed by Samsung in the past that show an inward folding mechanism. However, the latest rumours suggest that Samsung will not opt for the inward bending mechanism and instead develop an outward folding mobile that will double as a tablet/mini laptop screen.
The surfacing of the patent in no way indicates that the company will actually go ahead and produce the device, but another patent application showing off a flexible ribbon-like battery was filed some years ago by the company indicating it is actively pursuing this domain. Nokia has earlier indicated that 2017 will see some big releases from the company although it seems unlikely that this foldable device will make its debut this year.