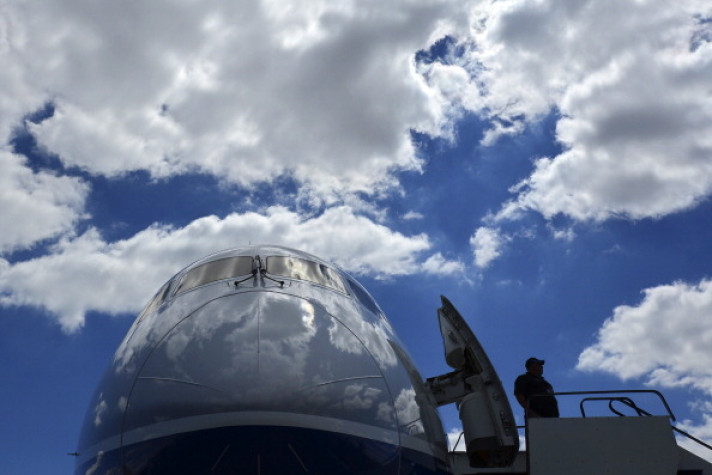 Under new safety guidelines issued by the European Aviation Safety Agency (EASA) on Friday (26 September), European airlines can allow their passengers to use portable electronic devices throughout the duration of the flight without switching to airplane mode.
The Spokesman for Cologne-based EASA, Ilias Maragakis, told The Associated Press:
"We're basically opening the door where, in theory, you'll be able to continue making your phone call through the gate throughout the flight ... like you would on a train."
EASA further confirmed that the new rules are effective immediately across all European-based carriers regardless of where the flight originates.
Application of the rules will vary by the aircraft type, as older models would require more modifications to ensure the planes are not affected by the electronic devices' transmission signals.
"Basically we are saying you can have it switched on, and it's up to the airline first to allow you," added Maragakis.
The guidelines are applicable to all portable electronic devices, including e-book readers, tablets and mp3 players.
While electronic device-addicts are hailing the development, critics ponder over the possibility of such a happening, considering weak cell phone signals at high altitudes.
The noise factor will be another consideration whenever the move is fully implemented.
EASA's earlier guideless allowed the use of electronic devices for the entire duration of a flight, on the condition that the devices are set to airplane mode to prevent the transmission of signals.