North Korea staged a massive live-firing drill on Tuesday (25 April) with its leader Kim Jong-un presumably overseeing the event. The military exercise comes in the backdrop of a US nuclear-powered submarine arriving in South Korea to join the US "armada" in the region.
It is thought to be the largest firing drill and is seen as an attempt to step up Pyongyang's belligerent rhetoric against the US with tensions between the rivals running high on the Korean peninsula.
The drill was held around the eastern port city of Wonsan as North Korea marked the 85th founding anniversary of its military, Yonhap news agency reported.
Pyongyang's exercise - involving a large number of long-range artillery units - was closely monitored by the South Korean military and Seoul is "firmly maintaining readiness", the South Korea's Office of Joint Chiefs of Staff said in a statement.
The South Korean navy has also announced that it will hold a joint live-fire drill with the US in the Yellow Sea, later on Tuesday. The exercise will be conducted by Seoul's 4,400-ton destroyer Wanggeon and the US' Arleigh Burke-class guided missile destroyer USS Wayne E Meyer. The joint drill is reported to be aimed at demonstrating the allies' resolve to retaliate for any provocations by Pyongyang.
USS Michigan docks in South Korean port
The USS Michigan pulled into the Busan port in South Korea on Tuesday (25 April) for what the US Navy called a "routine" visit.
The Ohio-class submarine will be joining an incoming fleet of warships led by the aircraft carrier USS Carl Vinson. USS Michigan is one of the four submarines in the US Navy that began service as a ballistic missile submarine. It is loaded with nuclear missiles as part of the US' strategy to contain North Korea's nuclear and missile programmes, CNN noted.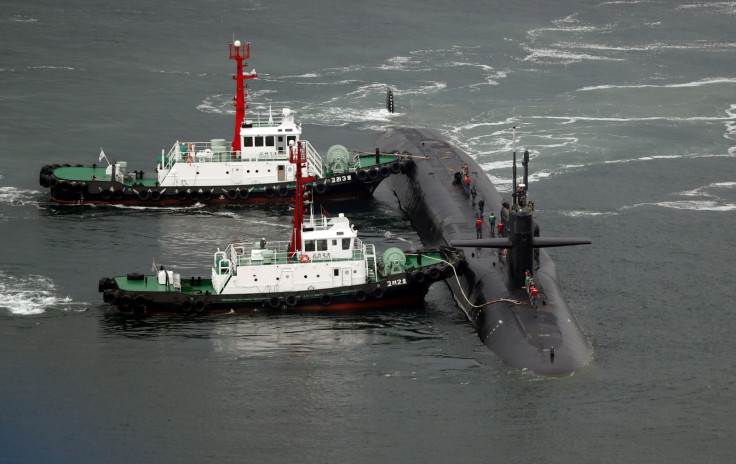 The 560-foot-long, 18,000-ton Michigan can carry up to 154 Tomahawk cruise missiles and 60 special operations troops and a mini-submarine.
The Trump administration's latest move to send USS Michigan to South Korea to join its naval armada comes after Pyongyang threatened to sink the aircraft carrier Carl Vinson in the Korean peninsula.
The move also comes as the US and South Korea are keeping a close watch on the possibility of Pyongyang conducting a nuclear test or a ballistic missile launch on Tuesday on the occasion of the North Korean army's anniversary.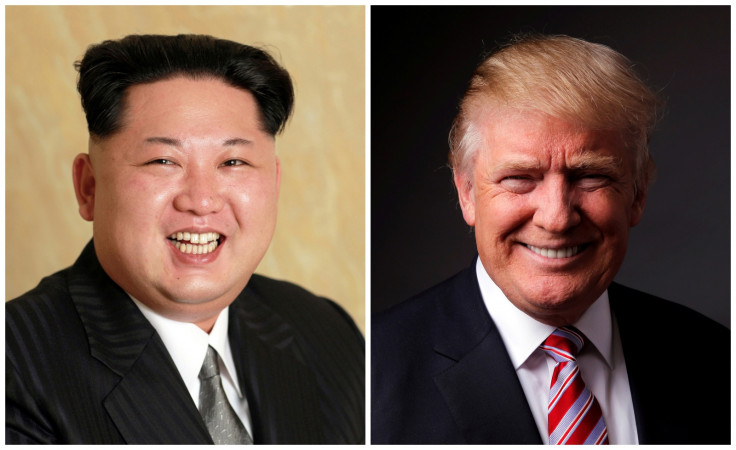 North Korea's war rhetoric against US
While celebrating the Korean People's Army's anniversary, the Kim regime has stepped up its war rhetoric against the US.
"If the US and warmongers run amok with a reckless pre-emptive strike, we will stage the most brutal punishment of a pre-emptive attack in the sky and land as well as at sea and from underwater without any warning or prior notice," said Rodong Sinmun newspaper, the mouthpiece of the ruling Workers' Party of Korea.