North Korea: Kim Jong Un's hand-picked girl band Moranbong hope to make it big in China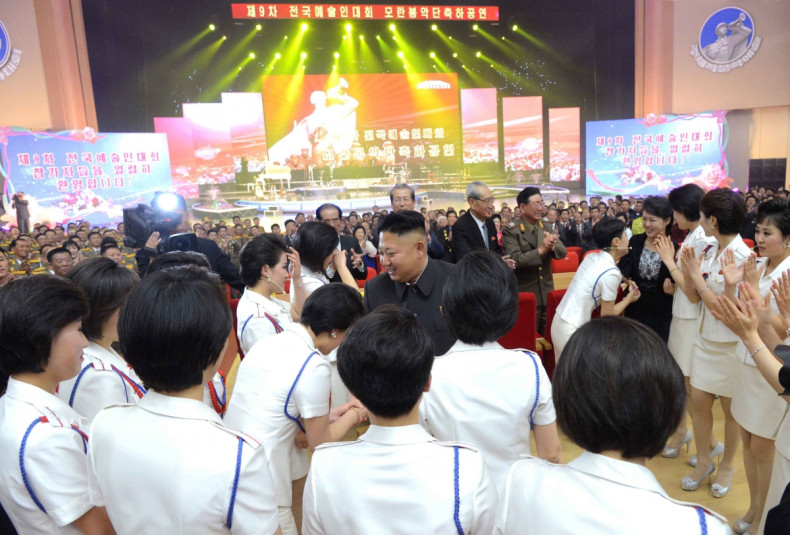 Along with the various roles Kim Jong Un fills as the all-powerful leader of North Korea – demi-god, sporting hero and Communist intellectual – cultivating a position as a more authoritarian version of Simon Cowell might seem like a surprise move. But trailblazer Kim has done just that and his hand-picked girl band Moranbong is set to make it big in China.
Already (mandatorily) famous in the Democratic People's Republic, Moranbong are the oppressed man's Spice Girls. Heavy on electric violins, the dictator's personal performers favour sequins and military fatigues as they perform their hit tunes "My Country is the Best" and "To a Decisive Battle".
Moranbong are to give three performances at Beijing's National Centre for the Performing Arts, the Chinese state news agency Xinhua reported. The visit is set to contribute to deepening friendship and cultural exchanges between the two countries.
The all-female group will perform for selected state officials (their core fan base) alongside North Korea's State Merited Chorus.
Kim Jong Un established Moranbong in 2012, finding time to mentor his charges between seeing off his father's generals and consolidating power. The two groups arrived in north east China's Liaoning Province on 10 December and will stay in Beijing from 12-14 December.
The North Korean leader has been taking a more active role in shaping society in the hermit kingdom to his personal whims and wishes. In November men in the communist country were told to copy the haircut of their leader. Women have also been instructed to emulate the hairstyle favoured by his wife Ri Sol-ju.