A hellish vision of life in a North Korean prison has been illustrated in cartoons based on a survivor's account of his time locked up by the Stalinist regime.
The images of torture and confinement, based on the account of one man who suffered two years of sub-human treatment, formed part of a UN-backed report earlier this year.
The UN Security Council met on Monday (22 December) to discuss the findings of the inquiry and North Korea's human rights record for the first time.
North Korea has persistently rejected allegations it sanctions torture and has refused to recognise or attend the meeting.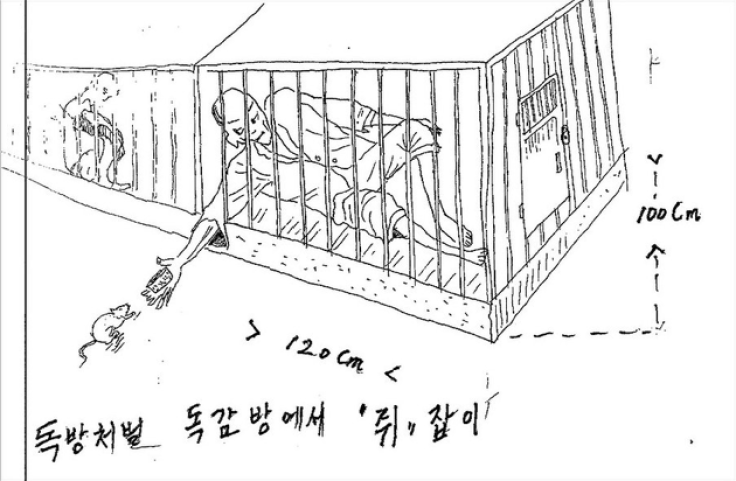 But the images, based upon testimony by Kim Kwang-il, tell a story of violence meted out systemically and sadistically.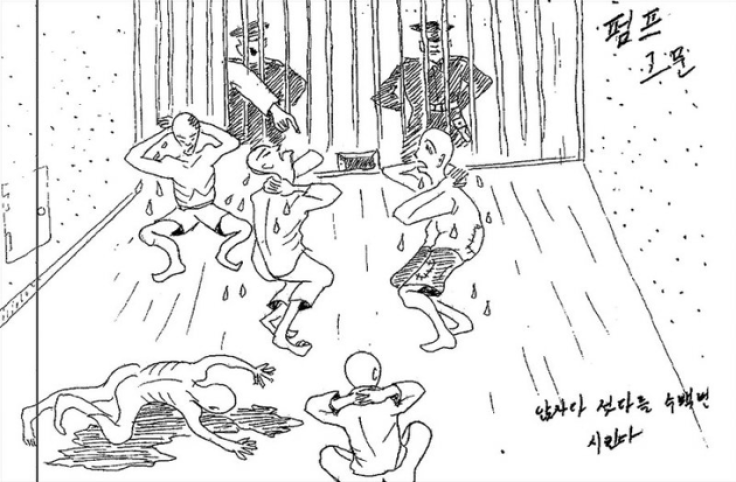 Kim recounted his experiences to an illustrator, who turned them into cartoons.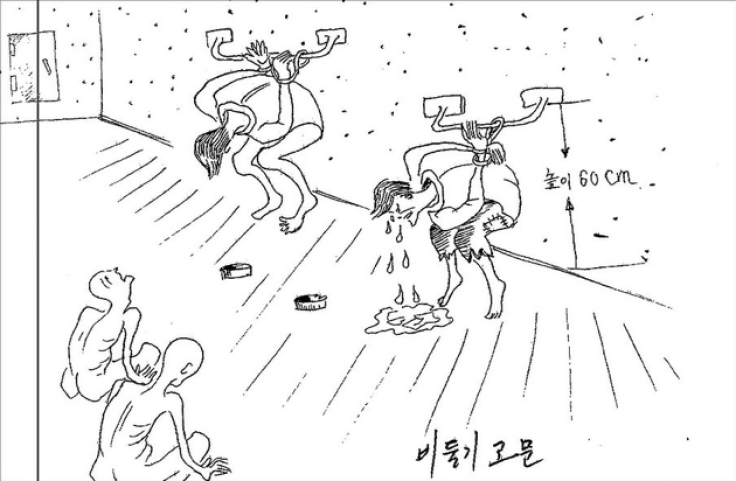 Kim fled his home country in 2009 by defecting to South Korea - the mortal enemy of the regime north of the 38th parallel.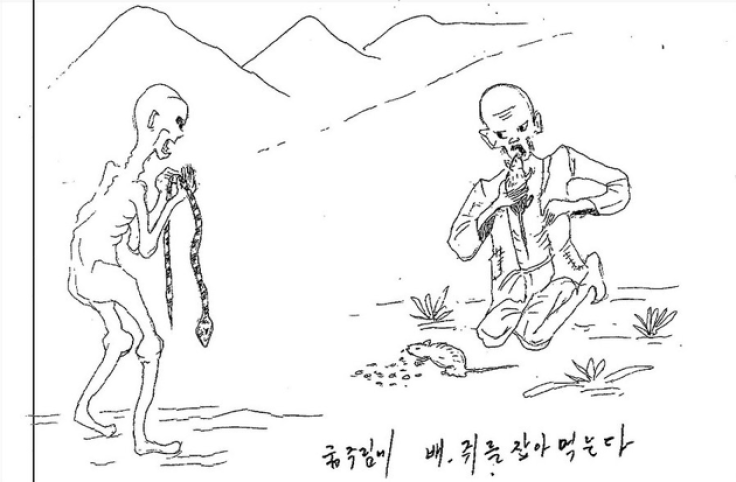 Kim has said the brutal scenes depicted by the drawings are actually a watered-down version of reality. "We actually got worse treatment than the pictures that are shown in the book," he said.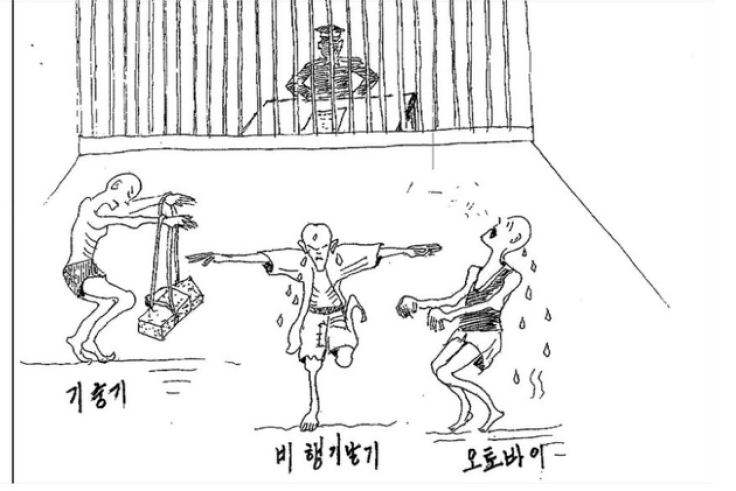 Among the tortures he describes inflicted upon prisoners by guards are stress positions, which inmates are required to hold for hours on end.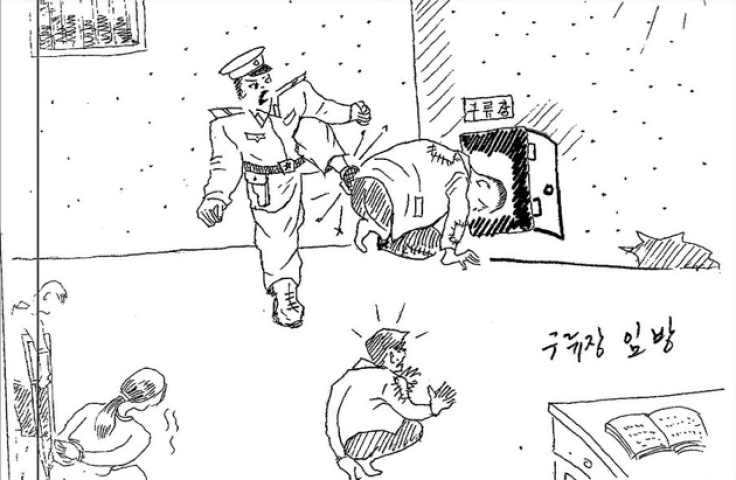 The cartoons show starving inmates reduced to trapping creatures such as snakes and mice to get nourishment. Many prisoners are reported to have died during their confinement.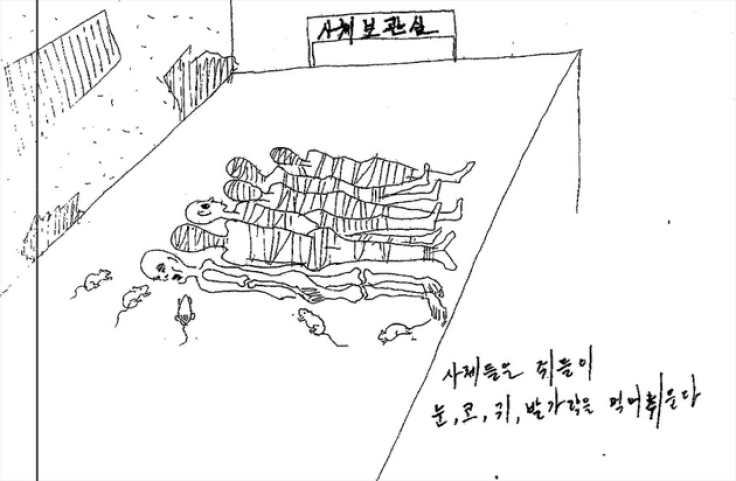 The cartoons, based upon Kim's story, form part of a large document containing testimony from 240 other victims and 80 witnesses.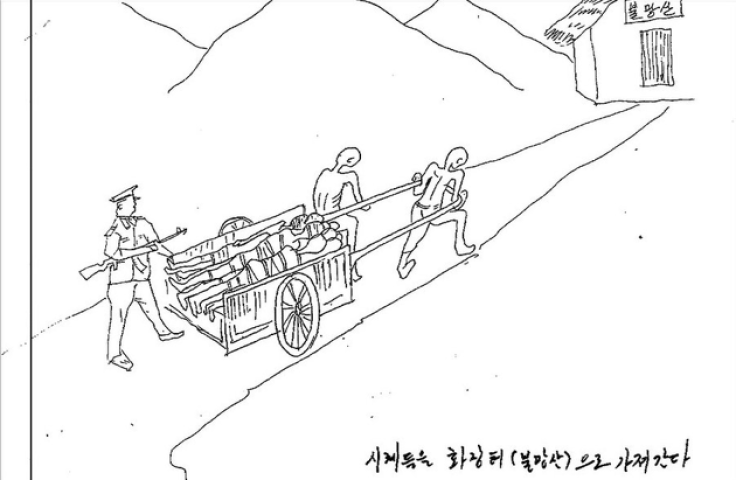 North Korea has been accused by the United Nations of running a system of "murder, enslavement, torture, imprisonment, rape, forced abortions and other sexual violence and the inhumane act of knowingly causing prolonged starvation."