North Korea resumes plutonium production with no plans to stop nuclear tests
N Korea's Atomic Energy Institute said they are combatting perceived US threat.
North Korea has resumed its production of plutonium by reprocessing spent fuel rods, Japan's Kyodo news agency reported on 16 August. In an interview with North Korea's Atomic Energy Institute, a spokesperson confirmed that the country has no plans to stop nuclear tests as long as they perceive a remaining US threat.
The Atomic Energy Institute has jurisdiction over the country's main Yongbyon nuclear facilities. They confirmed that North Korea is continuing to produce highly enriched uranium that is necessary for nuclear power and nuclear arms.
A spokesperson for the institute told Kyodo news: "We have reprocessed spent nuclear fuel rods removed from a graphite-moderated reactor."
However, the spokesperson did not specify how much plutonium or enriched uranium they had produced. North Korea conducted its forth nuclear test in January, significantly raising tensions with the US, however, little is known about the quantities of weapons-grade uranium or plutonium that the country possesses.
The institute said: "Under conditions that the United States constantly threatens us with nuclear weapons, we will not discontinue nuclear tests."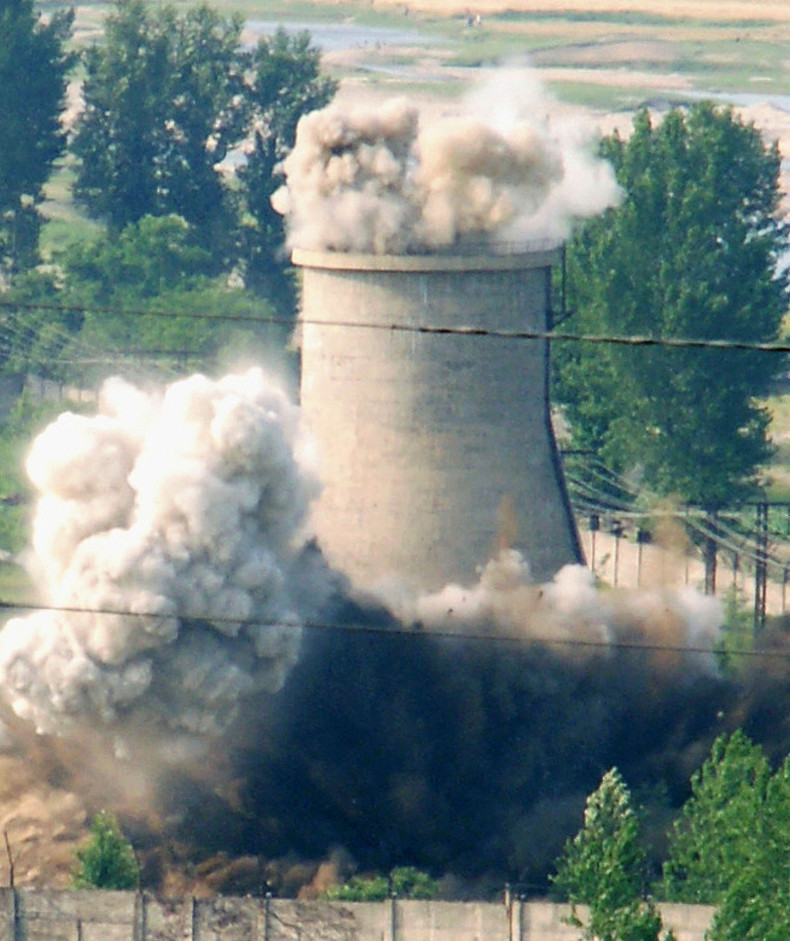 Their comments come days after North Korea threatened to launch a nuclear strike against the US if they show any signs of military aggression. The North believes that the US is attempting to invade them, however, Washington has continued to insist that the deployment of bombers was a response to heightened provocations from North Korea.
In a statement made on the Korean Central News Agency, North Korean officials said: "The right to make a preemptive nuclear strike is not the monopoly of the US. The DPRK's (Democratic People's Republic of Korea) revolutionary armed forces... are fully ready to deal a merciless and annihilating blow to the enemy if they make even the slightest provocation."
The Korean Institute said that they had already succeeded in making "lighter and diversifying" nuclear weapons with no intention to stop. North Korea has been under increasing international pressure over its nuclear weapons programme. In March, the United Nations placed tougher sanctions on the country, which was also backed by its only major ally China.