North Korea tried to stop autopsy being carried out on Kim Jong-un's half brother
Malaysia has not decided whether to hand over Kim Jong-nam's body to North Korea.
North Korean officials apparently spent hours trying to convince Malaysia not to conduct an autopsy on Kim Jong-nam, the estranged half-brother of its leader Kim Jong-un.
Sources familiar with the stand-off said that Malaysian authorities however stood their ground and refused to accede to the request. The autopsy was carried out as scheduled on Wednesday (15 February). Details of the post-mortem however has yet to be announced, The Star newspaper reported.
Reuters reported that three sources, all Malaysian government officials, claimed that North Korean officials had tried to dissuade them from carrying out a post-mortem to determine the cause of Jong-nam's death.
Jong-nam's body was taken to the Hospital Kuala Lumpur mortuary where the post-morten was carried out, confirmed Sepang OCPD Assistant Commissioner Abdul Aziz Ali. He did not say when or who will be claiming the body.
North Korea is reported to have asked that Jong-nam's body be handed over to its embassy in Kuala Lumpur. However Malaysian authorities have not made a decision on whether the body would eventually be handed over to North Korea.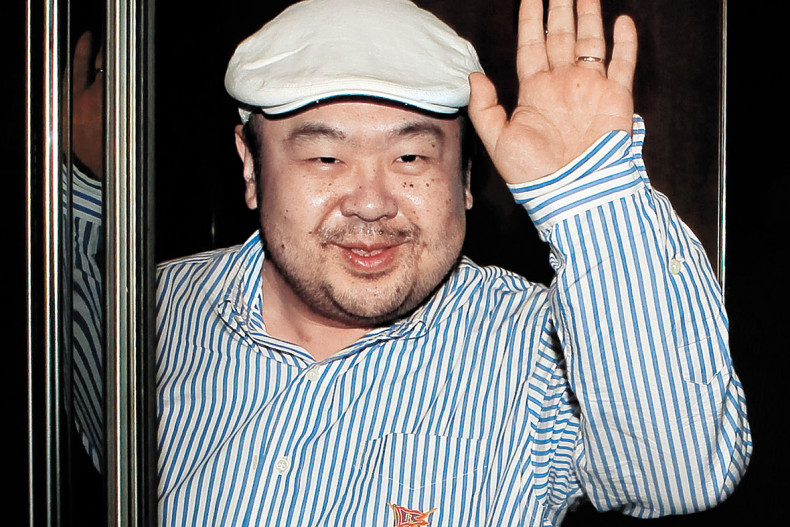 "Malaysia said it won't be pressured into anything ... we will stick to procedures," a source told Reuters.
North Korean embassy officials followed Jong-nam's body when it was taken to the hospital on Wednesday morning. Its ambassador to Malaysia, Kang Chol and his colleagues arrived at the hospital in early afternoon and remained there until the evening, reporters at the hospital said.
The local newspaper said that four cars belonging to the North Korean embassy left the mortuary compound at 8pm local time.
Jong-nam was at the Kuala Lumpur International Airport 2, a low cost airport, waiting for his flight to Macau on Monday (13 February) when he was allegedly 'killed'. After complaining of dizziness to airport staff, he was taken to the airport's clinic. He was later rushed to the Putrajaya Hospital but died on the way.
Malaysian police have confirmed thatthey have arrested one of two female suspects believed to have splashed Jong-nam's face with a chemical at the departure hall on Monday (13 February).
The 29-year-old suspect was carrying a Vietnamese passport under the name of Doan Thi Huong. She was nabbed when she returned to the Kuala Lumpur International Airport 2 to catch a flight to Vietnam on Wednesday.
"The suspect was positively identified based on CCTV footage at the airport and was alone at the time of arrest," Malaysian police chief Khalid Abu Bakar said.
Both South Korea and the United States believe that Jong-nam, 46, was assassinated by agents from North Korea.