The estranged half-brother of North Korean leader Kim Jong-un was most certainly assassinated by North Korean agents, South Korea's spy agency has confirmed.
Kim Jong-nam died after a poison attack carried out by two women at Kuala Lumpur International Airport in Malaysia. The 45-year-old had been living in exile in Macau, a special administrative region of China, after being banished from North Korea.
According to South Korean intelligence, Kim Jong-un had issued a "standing order" for the assassination of his half-brother and there had been a failed attempt in 2011.
The incident, reminiscent of a crime novel, is certainly bizarre – but it is not the first time North Korea has been embroiled in the mysterious disappearance or murder of its enemies.
From public executions to overseas kidnappings, here are some of the other times the totalitarian regime disposed of perceived threats to its power.
Blue House raid
On 21 January 1968, 31 North Korean commandos were sent to assassinate the South Korean President Park Chung-hee in the Blue House, the presidential residence. The team had trained for two years, even rehearsing the operation on a full-size mock-up of the building.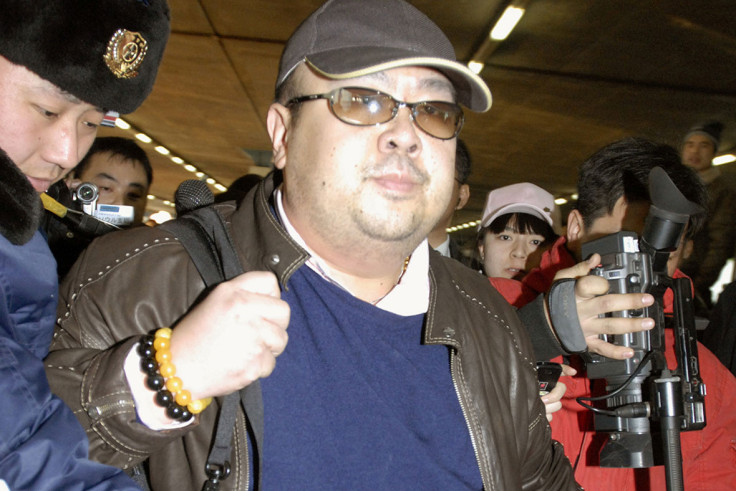 While in hiding above Seoul, the team was discovered by four brothers – but instead of killing them, the North Korean agents decided to indoctrinate them on the benefits of communism, before letting them go and warning them not to tell the police. The brothers went straight to a police station afterwards, but the North Koreans managed to evade capture.
Realising they couldn't go through with their original plan, the team entered Seoul dressed as South Korean soldiers and opened gunfire in front of the Blue House. More than 90 South Koreans died in the incident, some of whom were civilians travelling on a bus in the line of fire. Although the majority of the North Korean team managed to flee, most were later killed or committed suicide.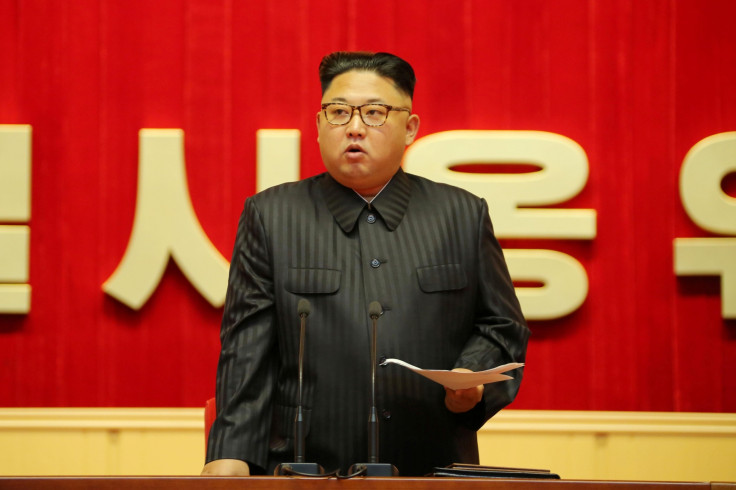 Aircraft hijacking and kidnappings
In December 1969, a Korean Air Lines jet heading to Seoul was hijacked and forced to fly to North Korea. Of the passengers and crew taken hostage, 39 were released but 11 have not been returned.
From 1977, the North Korean government carried out a series of kidnappings of Japanese citizens over a period of six years. Officially, the Japanese government recognises eight men and nine women as having been abducted, but there is speculation that hundreds of victims were taken by North Korea. The youngest was Megumi Yokota, who was abducted in 1977 at the age of 13.
It is thought that the victims were kidnapped to teach Japanese language and culture at North Korean spy schools, but other alleged kidnappers have claimed women were abducted to become wives for Japanese terrorists based in North Korea. Other claims include the victims were kidnapped because they witnessed activities of North Korean agents in Japan.
Film director Shin Sang-ok and his wife Choe Eun-hui were kidnapped in the late 1970s but managed to escape in 1986.
Burma bombing
In 1983, North Korean agents carried out an assassination attempt against the fifth President of South Korea, Chun Doo-hwan, while he was on an official visit to the Burmese capital Rangoon (Yangon).
While at the Martyrs' Mausoleum, one of three bombs detonated, killing 21 people including four South Korean politicians, as well as advisors, journalists, security officials and Burmese nationals. The President survived because his car was delayed in traffic. Two of the perpetrators were captured, including a North Korean military officer.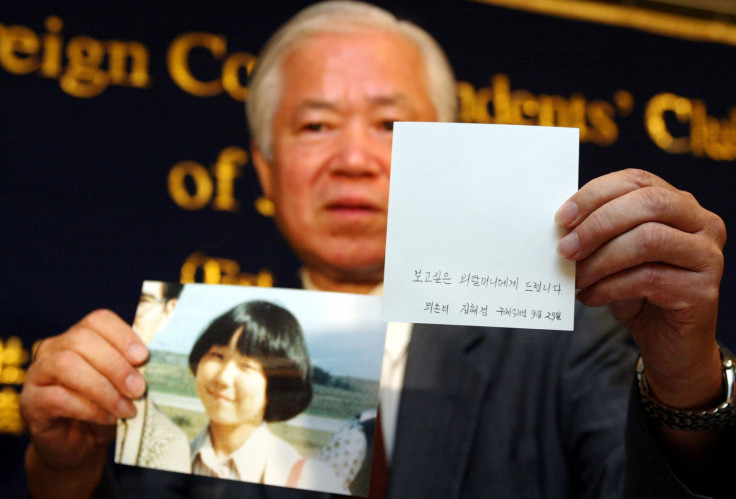 Official killed in Vladivostok
In October 1996, the South Korean consul in Vladivostok, Choe Deok-geun, was found dead outside his apartment in the far-eastern Russian city. Choe was officially said to have been bludgeoned to death, but poison was later found in his bloodstream.
The substance was the same poison carried by North Korean commandos who had been killed after their submarine had run aground in September 1996, leading to the theory the Vladivostok attack was a retaliation.
Yi Han-yong and the Kim family secret
Yi Han-yong, whose original name was Ri Il-nam, was a North Korean defector who was shot in February 1997 near his home in Bundang in South Korea.
Yi Han-yong's mother was Song Hye-rang, the sister of Song Hye-rim – who was a mistress of former North Korean leader Kim Jong-Il. Yi's mother raised the son of Kim Jong-il and Song Hye-rim, Kim Jong-nam, at a villa outside of Pyongyang, so his heritage was a secret from Kim Il-sung (the former supreme leader of North Korea). Yi Han-yong was raised alongside him.
After defecting, Yi Han-yong sold his story to the media and wrote a book titled Kim Jong-il's Royal Family. The bullets found in Yi Han-yong's body led investigators to believe he was killed by North Korean special forces. South Korean Prime Minister at the time said the murder was in retaliation for the defection of North Korean politician and defector Hwang Jang-yop, who was living at the South Korean embassy in Beijing.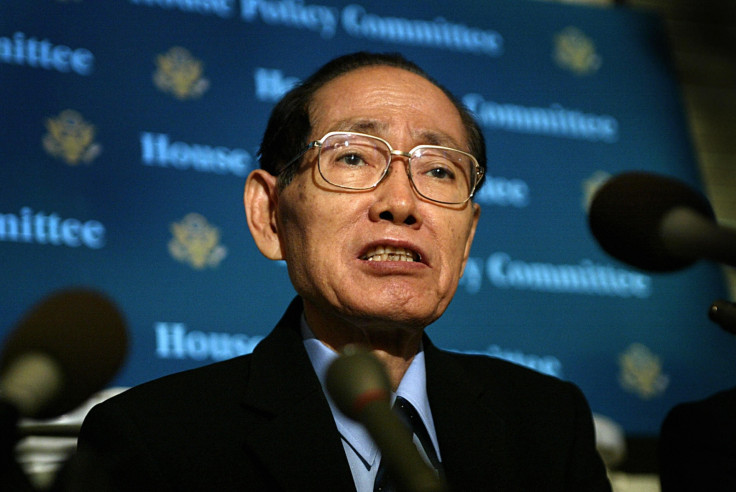 Hwang Jang-yop
In 2010, South Korea sentenced two North Korean military officers to 10 years in prison for the attempted assassination of Hwang Jang-yop – one of the high-profile North Korean defectors. Hwang was one of the key figures behind the creation of Juche, the official state ideology of North Korea. After working for Kim Jong-il, he defected to South Korea in 1997 and died in 2010. No evidence of foul play was found in his death.
Park Sang-hak
One of the key defectors from North Korea, Park Sang-hak, now a human rights activist and critic of North Korea, was subject to an assassination attempt in 2011. The perpetrator, identified as An, was a North Korean agent posing as a defector living in South Korea. An had planned to meet Park at a subway station in Seoul and kill him with a poison-tipped needle. Park was informed of the plan by the South Korean intelligence services.
Jang Sung-taek
In 2013, Kim Jong-un ordered the execution of his uncle Jang Song-taek for treason, most likely by firing squad. His trial was widely publicised and North Korean state TV showed footage of Jang being removed from a Politburo meeting. He was accused of using his powerful position to carry out his own political means.
In a bid to tighten his grip on the hermit kingdom, Kim Jong-un has ordered the execution of 340 people since he came to power in 2011, according to a 2016 report by a South Korean think tank. Around 140 of those killed held senior positions in the government and Korean Worker's Party.
Some of the most recent executions include Ri Yong-gil, the army chief of staff executed in February 2016, Hyon Yong-chol, the defence minister executed by anti-aircraft fire in May 2015, and Pyon In-son, who was head of army operations until he was killed by firing squad in January 2015.