North Korean all-female music band abruptly leaves China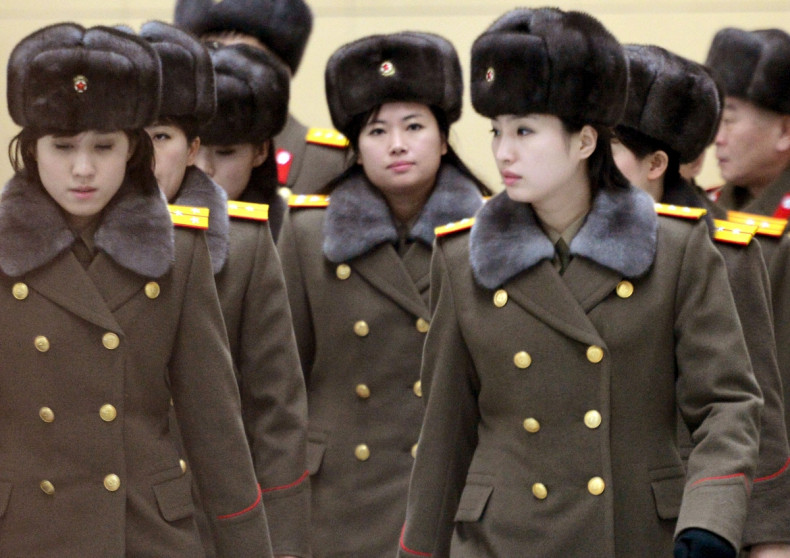 North Korea's all-female music band has left China abruptly, cancelling all the remaining gigs in the communist nation. It is unclear whether the North Korean regime has ordered Kim Jong-un's favourite pop band to pack their bags or not.
The Moranbong Band was scheduled to perform at three venues in the Chinese capital from Saturday (12 December), but abruptly cancelled the trip. The tour was aimed at cultivating deeper ties between the two countries.
"We express deep regret for the inconvenience this may have brought you," the National Centre for the Performing Arts said, where one of the concerts was scheduled to be held.
Shortly after the cancellation of the tour, the band comprising 20 members headed to Beijing airport and returned to North Korea. The sets arranged at the venues were also dismantled following the the cancellation of the invitation-only concerts.
"There are few things the North takes more seriously than an attack on the dignity of its supreme leadership, and it might have decided to bring the female members of the band back quickly to cut off such reports," Yang Moo-jin, an expert on Pyongyang affairs at the University of North Korean Studies in Seoul, told the Guardian.
Moranbong Band is an all-women band who sing North Korea's revolutionary songs and Western hits. The pop group has woken up the otherwise staid music scenario in the isolated nation.
Pyongyang said the concerts in Beijing were "friendship performance" as they were aimed at boosting ties with China, a reluctant backer of North Korea. The cancellation of the group's performances is bound to have an impact on the relations as well.
Ties between China and North Korea have soured in recent years as Beijing is increasingly seeing Pyongyang as a burden in the already-strained geopolitical tensions. The cancellation has yet again highlighted the mercurial nature of Kim's reclusive regime in North Korea.