A North Korean defector has described the horrific punishments doled out in prisons governed by Kim Jung-un's secretive regime. Jung Kwang-il, who now lives in South Korea, was a market trader in the 1990s before he was jailed on trumped-up charges of being a spy for the much-hated South.
His arrest led to 10 months of imprisonment before he admitted to an unfounded charge - after what he describes as months of torture and abuse - that he was a spy working for the rival regime. His admission led to him being sentenced to three years at a hard labour camp.
The harsh punishments for North Korea's so-called enemies of the state have brought widespread accusations of human rights abuses taking place in the hermit nation. In 2001, a United Nations investigator confirmed that the organisation has enough evidence to hold leader Kim Jong-unaccountable for "massive" human rights atrocities committed by the state.
Many of the brutal punishments endured by Jung are believed to still be used today in prisons in North Korea. In 2014, the UN published a number of sketches made by another prisoner, Kim Kwang-il, that showed some of the horrendous torture techniques endured by prisoners.
On Saturday (21 May), Jung told Express.co.uk: "The most painful and excruciating torture was something the prisoners called the 'pigeon torture'. Your hands were tied behind your back and you could not stand properly or sit down. This went on for days.
"It was called the pigeon torture because the more time you spent doing it the more your chest stuck out and your body changed."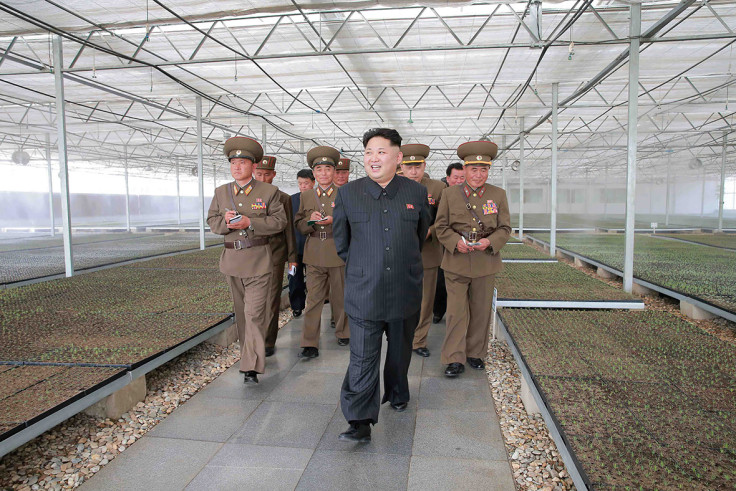 Both the European Union and Japan have recently called for North Korea to be held accountable for crimes against humanity. Many of the prisoners are barely fed and an estimated 25,000 children living in rural areas are believed to be suffering from severe malnutrition.
In March this year, Kim warned that the population may have to endure "an arduous march, during which we will have to chew the roots of plants once again". His words refer to the famine that ravaged the Democratic People's Republic of Korea (DPKR) in the 1990s, which is thought to have claimed the lives of an estimated 3.5 million people.
When Jung was finally realised from prison after the three year sentence, his wife had reportedly left him which prompted him to escape to the South. He added: "Due to the forced labour, three years felt like 10 years. Every day felt like one month. There were 40 men sleeping, eating and working in a single building. It was truly indescribable."