Mass murderer Anders Behring Breivik has told a court that being kept in solitary confinement has made him "more radical".
The Norwegian, who killed 77 people in terror attacks on 22 July 2011, successfully sued the Norwegian government in 2016, after claiming that being kept in permanent isolation violated his human rights.
Breivik made his radicalisation comment while appearing at the Borgarting court of appeal in Telemark prison, Skien, as the Norwegian state attempts to overturn the ruling that his comments amounted to "inhuman or degrading treatment or punishment".
"The last five years I've been completely isolated, not corrected a single time," he told the court, according Sky News.
"I've sat in a cell 23 hours a day for almost 6 years ... I've become stranger and stranger as a direct consequence of this. I've become a lot more radical while I've been jailed."
The 37-year-old is serving a 21-year prison sentence for setting off a car bomb outside the government headquarters in Oslo, killing eight people. He then massacred 69 students at a Labour Party Youth summer camp on Utoya island, while dressed as a police officer.
A self-professed neo-Nazi, Breivik accepted responsibility but did not plead guilty, claiming he was acting in self-defence against multiculturalism.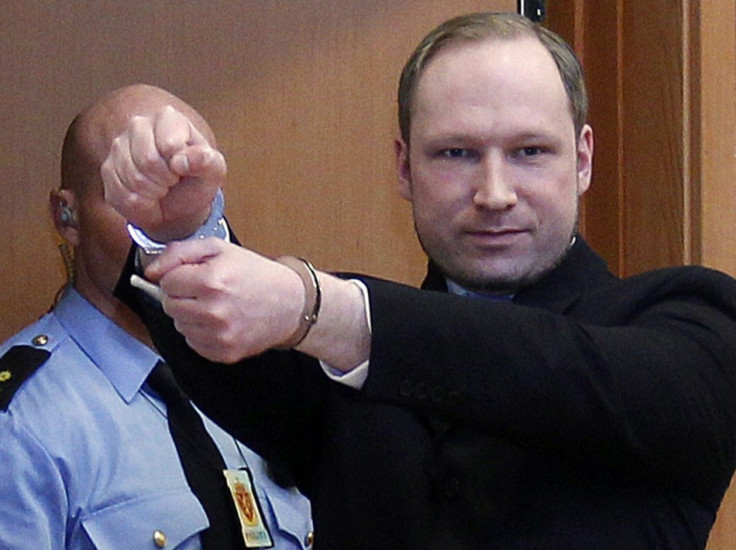 Psychiatric assessments indicate that Breivik is still highly dangerous and this is why the state is supporting strict controls separating him from other inmates.
He is currently held at a high security facility in Skien, where he enjoys access to three cells used as living quarters, a study area and exercise room. He also has a television, a PlayStation games console, a computer but no internet access, alongside facilities to cook his own meals and do laundry.
The ruling in March last year said that the Norwegian prison authority had broken European Convention of Human Rights, and ordered the government to pay Breivik's legal costs of 331,000 kroner (£32,000).
The latest hearing is expected to last six days, with the ruling due in February.