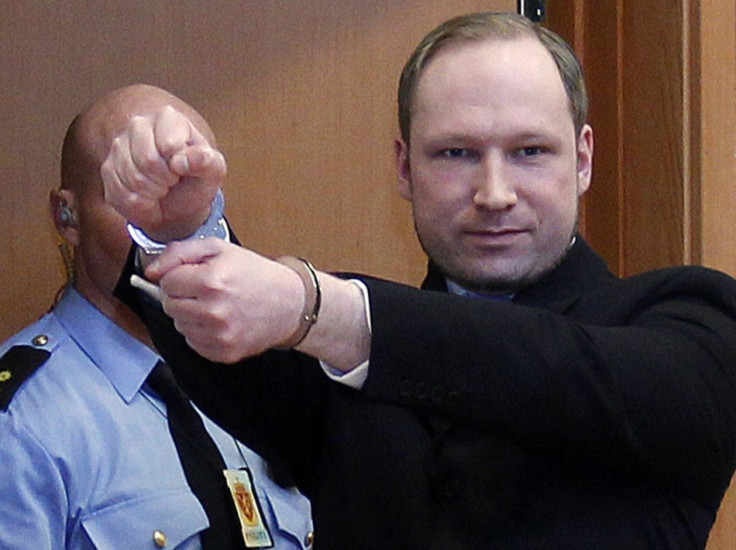 Norwegian mass murderer Anders Breivik has been stopped from spreading far-right propaganda via letters from his prison cell.
Prison staff stepped in by confiscating more than 200 letters penned by Breivik, which reportedly detail his wish to be leader of a new extremist movement.
Breivik, 35, is serving 21 years for killing 77 people in a gun and bomb rampage in Oslo and on Norway's Utoya Island in 2011.
A ruling by the prison authorities read: "Breivik's intention is to consolidate his position as frontman and leader figure for a movement that involves using extreme violence and terror as an instrument."
Prison spokesman Yling Faeste said: "We have refused to send some letters from Breivik for reasons of security. We're talking about roughly 220 letters."
Breivik has spoken previously of being inspired by the Greek neo-Nazi party Golden Dawn. But he also claims to have "converted" to democracy and wants to spread propaganda to advance his world view.