A neo-Nazi and informer for Germany's security services, who was connected with a gang of racist serial killers, has been charged with sexually abusing children.
State prosecutors in Gera, Thuringia, said that Tino Brandt, 39, had been charged with 157 offences that allegedly took place between 2011 and 2014, reports The Local.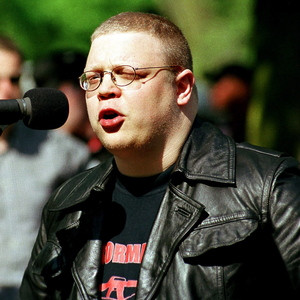 "This means that he himself had sexual contact with children and young people," a spokesman for the prosecutor's office said.
He is accused of having supplied male minors to adults who sexually abused them.
Brandt was the leader of the Thuringia Homeland Defence Group, a far-right organisation with links to the National Socialist Underground (NSU), a violent neo-Nazi cell whose members, Uwe Mundlos, Uwe Böhnhardt and Beate Zschäpe, engaged in a seven-year killing spree starting in 2000, murdering eight men belonging to ethnic minorities and a policeman.
In 2011, the bodies of Mundlos and Böhnhardt were found in a camper in the eastern city of Eisenach with a note claiming responsibility for the attacks.
After the activities of the cell were revealed, the Federal Office for the Protection of the Constitution (BfV) – the German domestic intelligence agency – came under fierce criticism after it was revealed that despite paid informers including Brandt having connections with the cell, they had failed the stop the group.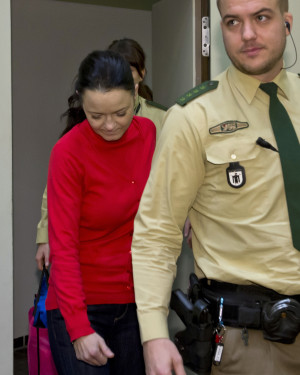 The trial of Zschäpe is currently underway in Munich.
In August, Thuringia state authorities branded the attempts of law enforcement to find the trio a "complete disaster" in a report on the case.
Brandt is believed to have collected donations for the NSU, and attempted to arrange for false passports to be made for the three after police found explosives in Zschäpe's garage in 1998.
Brandt's evidence is being used in the case, and he has been in custody since June.
News of the latest charges comes a day after Brandt's handler at the Office for Constitutional Protection gave evidence at Zschäpe's trial.
Prosecutors said that there was no connection between the two cases.
Parts of Germany still have a thriving neo-Nazi underground, with more than 4,000 extremists and football hooligans rampaging through the streets of Cologne and attacking police earlier this month, after initially gathering under the pretense of demonstrating against extremist Islam.