The National Rifle Association has sparked outrage with executive vice-president Wayne LaPierre's demand for an armed guard in every school in the US in response to the Sandy Hook school massacre.
During a press conference, anti-gun protesters rallied against the NRA - the most powerful gun lobby in the US - with many shouting: "The NRA has blood on its hands", and "Shame on the NRA. Ban assault weapons now."
The NRA has been hit by an overwhelming backlash against its stance, with one expert dubbing its response to Sandy Hook, in which 20 primary-age children and six adults were shot dead, as "disturbing and dangerous".
New York mayor Michael Bloomberg, who has called for tighter gun regulation, called the association "shameful".
"The NRA's Washington leadership has long been out of step with its members, and never has that been so apparent as this morning," he said. "Their press conference was a shameful evasion of the crisis facing our country."
"Instead of offering solutions to a problem they have helped create, they offered a paranoid, dystopian vision of a more dangerous and violent America where everyone is armed and no place is safe. Leadership is about taking responsibility, especially in times of crisis.
"The NRA's lobbyists blamed everyone but themselves for the crisis of gun violence. While they promote armed guards, they continue to oppose the most basic and commonsense steps we can take to save lives - not only in schools, but in our movie theatres, malls, and streets. Enough. As a country, we must rise above special interest politics."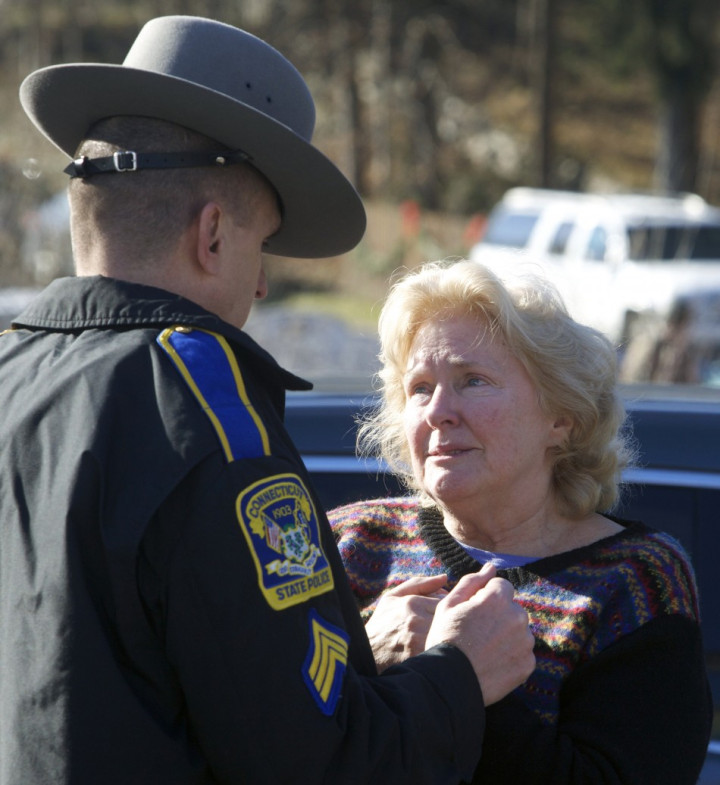 The finger of blame

New Jersey senator Frank Lautenberg, who has been a long-time advocate of gun control, said: "It is beyond belief that following the Newtown tragedy, the National Rifle Association's leaders want to fill our communities with guns and arm more Americans.
"The NRA points the finger of blame everywhere and anywhere it can, but they cannot escape the devastating effects of their reckless comments and irresponsible lobbying tactic.
"The NRA leadership is wildly out of touch with its own members, responsible gun owners, and the American public who want to close dangerous loopholes and enact commonsense gun safety reform.
"It is clear that their real priority is to help gun manufacturers sell more guns - not to protect our children or Americans' rights. The extreme rhetoric of Wayne LaPierre and the NRA is disturbing and dangerous, and will only exacerbate America's deadly culture of gun violence."
Others took to Twitter to vent their anger at the NRA's suggestions. David Axelrod, former senior adviser to President Obama, wrote: "NRA: Gun free school zones are responsible for acts of violence? Remarkable.
"LaPierre's rant was truly astonishing. At a moment that demanded reflection, he sprayed rhetorical shots around the room."
Michael Moore, who directed Bowling for Columbine in response to the titular school shooting in 1999, said: "NRA head says everyone is to blame but them. The most deranged, delusional press conference I've ever seen.
"Canadian kids watch same violent movies & play same violent video games. In their 10M households are 7M guns. Why don't they kill like we do?
"We saw that prohibition didn't work, so we repealed that amendment. As 'bearing arms' no longer means muskets, let's repeal the 2nd Amendment."
Not affordable
Others have reacted more positively to the NRA suggestions. Police officers in Seattle told the Seattle Times that they were not against the idea of armed officers on school premises - although it was something that would prove very expensive.
Sgt Cindi West, King County sheriff's spokeswoman, said: "There is no way we can afford it. We are so short-staffed. We used to have more SROs (school resource officers) but those programmes were cancelled because of funding. We don't have the manpower or the money."
Detective Robert Onishi, of Renton Police, said: "It's an excellent resource. It's a good idea to have people in the school who can respond faster. Otherwise we're outsiders in schools."
Aaron Snell, Everett Police spokesman, said: "To have a police officer at a school is a large financial obligation for the district and the police department. We believe there is an obligation, and we need to be in the schools. I don't think it's a foolproof plan because situations occur even when there is an officer there."
But Ed Troyer, spokesman for Pierce County in Washington state, said: "You want your schools to be jails? A metal detector won't stop anybody, somebody is going to shoot someone at the metal detector. I don't know what the answer is; that ain't it."