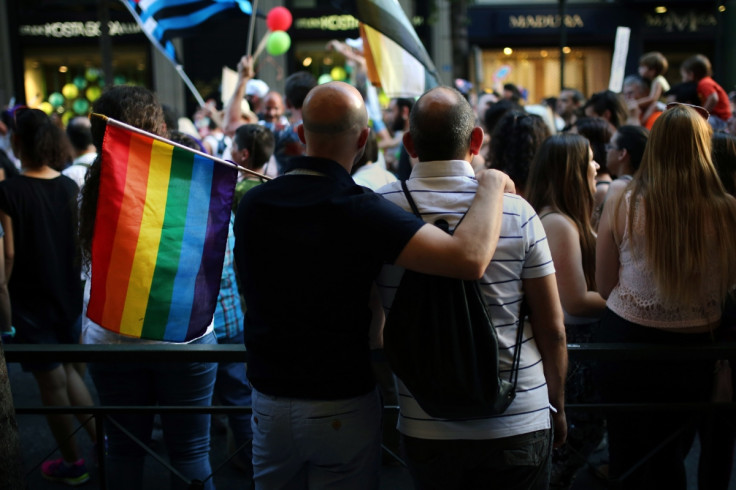 The National Union of Students (NUS) LGBT+ Campaign has passed a motion calling for campus LGBT societies to drop representatives for gay men as they "do not face oppression...within the LGBT+ community". The motion also said that misogyny, transphobia, racism and biphobia are more likely to occur when LGBT societies are "dominated by white, 'cis' gay men".
'Motion 408: Defending Safe(r) spaces and No Platforming' was passed during the NUS LGBT+ Campaign's annual conference, which took place in Sheffield in mid-March. The passed motion says that the conference resolves "to encourage LGBT+ Societies that have a gay men's rep to drop the position".
The motion states that "the reps system exists to ensure that societies committees can always have a reserved place for groups which disproportionately face oppression within the LGBT+ community. Gay men do not face oppression as gay men within the LGBT+ community and do not need a reserved place on society committees."
The motion also defended "safe spaces" and the NUS's controversial No-Platforming policy. The NUS was accused recently of no-platforming the veteran gay-rights campaign Peter Tatchell when the NUS LGBT officer Fran Cowling refused to attend a discussion if Tatchell was not dropped from the panel. The NUS denies the accusation.
On 17 March, Tatchell was part of a protest against the no-platforming and safe-space policies outside the NUS headquarters, he delivered a speech saying: "We are here to defend free speech, against those who want to suppress or restrict legitimate debate."
Gay men's representative at the University of Manchester, Jack Matthews, told The Times that the motion was "disgusting and extremely disrespectful".
"The only way the LGBT community has been able to achieve their rights is by standing together as a community. We need to take the torch from our elders and carry this on. We shouldn't be starting internal conflicts and segregating ourselves."