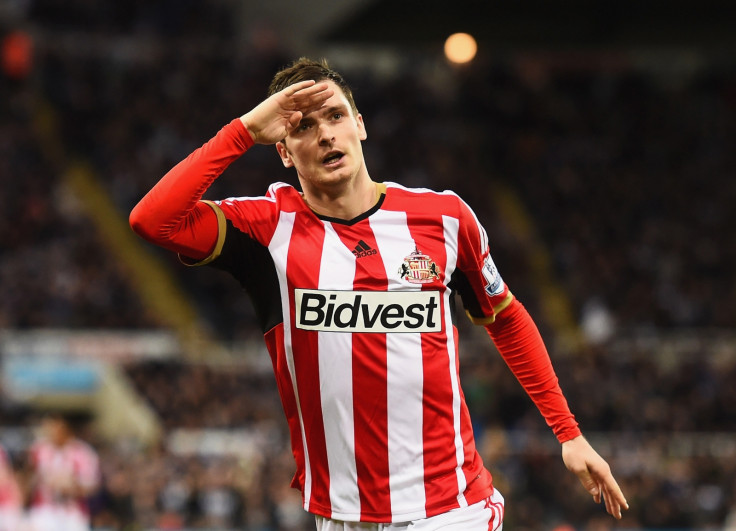 Disgraced footballer Adam Johnson was arrested on suspicion of being in possession of extreme pornography involving animals after material was allegedly found on his laptop, it can now be revealed.
Johnson, who has been sentenced to six years in jail after being convicted of one child sex offence and admitting two more, was also found to be taking medication for sexually transmitted diseases (STDS) when he was arrested at his home in January 2015 on suspicion of having sexual contact with a child.
In addition, a search of his laptop's browsing history revealed the former Sunderland footballer had viewed porn websites which names such as Nice Young Teens, although none of the women who featured on the sites were underage.
Johnson has since been told by police he will not be facing any further action over the bestiality porn possession accusations. The details about Johnson's internet history and his STD medication were not revealed to the jury at his trial at Bradford Crown Court but can now be reported after restrictions were lifted.
Johnson was sentenced to six years in prison for engaging in sexual activity and grooming his 15-year-old victim. The court heard how the abuse left the girl, who cannot be named for legal reasons, with "severe psychological harm" and suicidal thoughts.
Following the sentence, Detective Inspector Aelfwynn Sampson, of Durham Constabulary, said: "Fame, celebrity and a position of power does not give you the right to break the law in pursuit of whatever you desire.
"Members of the public are clearly entitled to express their opinions but the law remains clear and Adam Johnson broke it. He partially admitted his guilt and was found guilty of a more serious count after trial.
"The age of consent is clear. It is set at 16 to protect young people from adults and also themselves. Johnson, a 28-year-old man, picked out a 15-year-old girl. His sexual intentions to the girl were clear as he admitted himself while giving evidence.
"This case demonstrates that victims of these crimes will be taken seriously and perpetrators will be dealt with robustly."