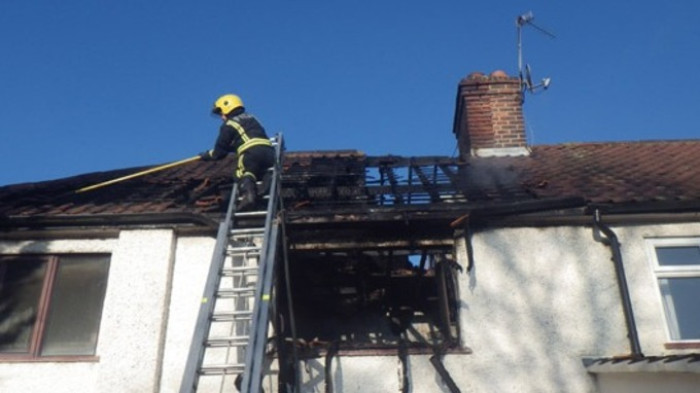 Householders have been warned of the dangers of keeping glass or crystal on or near windowsills after a jar of Nutella chocolate spread used to store loom bands started a fire which gutted a home and killed the family dog.
The curvature of the jar is thought to have magnified the rays of the sun, setting fire to blinds in a girl's bedroom. The ensuing blaze badly damaged the home of the Murphy family.
Declan and Lindsay Murphy were out celebrating the anniversary of their engagement with their children, aged seven and three, but their Jack Russell Chilli, nine, was trapped inside and died.
"We're all heartbroken at Chili's death and we've been told it will be up to a year before the house is ready for us to move back into," electrical supervisor Declan told Get West London.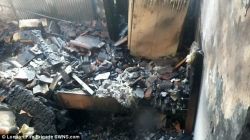 "I want to ensure other people are aware of the dangers and know to keep glass items away from windows and out of direct sunlight so they don't have to go through anything like this."
Last week lingerie tycoon Michelle Mone was at her Mayfair home when sunlight reflecting off a mirror set fire to a beanbag. She was able to put it out herself, tweeting: "OMG sun coming through the window, bean bag next to mirror table...bean bag has just gone on fire. Incredible how a house fire can start."
The London Fire Brigade (LFB) says it has been called to 125 similar fires in the last five years, including five this winter.
"These sort of fires are not as rare as you would think," said Charlie Pugsley from the LFB investigations unit. "I've seen everything from sparkly door knobs to crystal balls starting fires.
"Crystal and glass ornaments and items such as mirror tables should be kept out of direct sunlight. We wouldn't advise that people put fires out themselves but it is good to see that Ms Mone is not injured.
"This shows these fires are not an urban myth. Also make sure that you have a working smoke alarm on every level of your home."