Oculus co-founder Palmer Luckey is leaving the company just three years after he sold his virtual reality startup to Facebook for a whopping $3bn (£2.4bn) in 2014. Facebook confirmed the departure on Thursday saying his last day at the firm will be Friday (31 March). Facebook did not specify the reason for Luckey's departure.
"Palmer will be dearly missed," Facebook said in a statement. "Palmer's legacy extends far beyond Oculus. His inventive spirit helped kickstart the modern VR revolution and helped build an industry. We're thankful for everything he did for Oculus and VR, and we wish him all the best."
Known for his outspoken personality and his typical Hawaiian shirts, Luckey co-founded Oculus in 2012. In 2015, the young visionary told The Telegraph he "brought virtual reality back from the dead".
"I saved it from dying, brought it back from the dead," Luckey said at the time. "But it wasn't that I was the best at what I was doing; I was just one of the only ones that persevered. Nobody had actually managed to pull this off. Then, bam."
The 24-year-old's exit comes months after it was revealed in September that he had secretly donated $10,000 to Nimble America, a pro-Trump organisation that generated racist, far-right memes as well as disparaging messages targeting Democratic presidential candidate Hillary Clinton.
Luckey later apologised for his actions that might negatively impact the perception of Oculus and apologised. In a Facebook post, Luckey said he was a libertarian and decided to donate to Nimble American because he thought they had "fresh ideas on how to communicate with young voters through the use of several billboards".
He also noted that he was not a founder or employee of Nimble America, did not write the "NimbleRichMan" posts and was not planning on making any further donations to the organisation.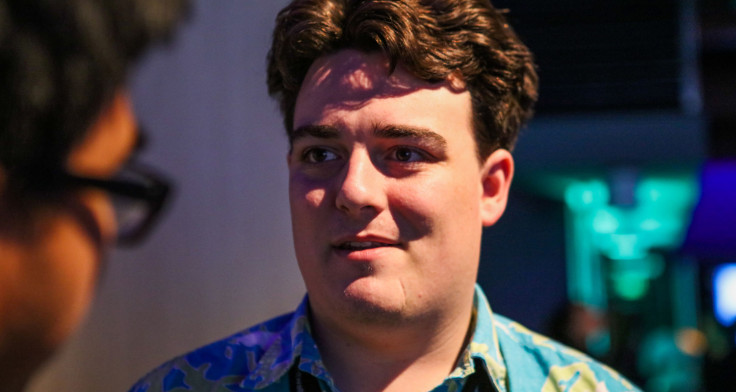 Luckey has been maintaining a low profile since the public apology.
In January, Luckey testified in a lawsuit brought by ZeniMax Media against Oculus and Facebook alleging that he "commercially exploited" and stole computer code and trade secrets to develop and launch Oculus technology. The jury found Luckey guilty of breaking a non-disclosure agreement signed with ZeniMax in 2012 when he started corresponding with id Software co-founder John Carmack who eventually became Oculus' CTO.
Oculus was ordered to pay $200m for breaking the non-disclosure agreement and another $50m for copyright infringement. Luckey and Oculus were both asked to pay $50m each for false designation while Oculus co-founder Brendan Iribe was ordered to pay $150m for the same count.
The same month, Facebook appointed former Xiaomi and Google executive Hugo Barra to lead the company's VR efforts. In December 2016, Iribe stepped down as Oculus' CEO to lead the company's PC VR division.
"I'm telling you in a few years I won't be the face of the company like Steve Jobs was with Apple," Luckey told The Telegraph a few years ago. "I'll go back to obscurity. I'll be more like a [Apple co-founder Steve] Wozniak. 'This isn't about me, it's about something much, much bigger – bigger perhaps than any of us."