Oculus Rift: Watch Ugandan Security Guard's Hilarious Reaction to Virtual Reality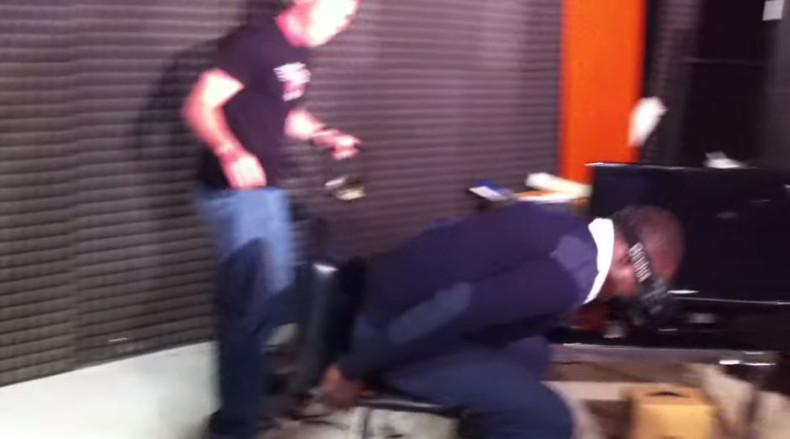 A video of a Ugandan security guard's first time trying out virtual reality headset the Oculus Rift has gone viral thanks to his hilarious reaction.
Ugandan online gaming community GamersNights offered the guard the chance to try out a Rift while they filmed the latest episode of their online show.
Having tried out the Rift for myself I can say it certainly takes some getting used to, and there's no better proof of this than the video below.
The guard played a demo called Cyber Space, which emulates a large pendulum swing like the kind you'd find at a theme park. You can see what the guard was seeing below.
Virtual reality is primed to change the video game landscape forever when the technology is finally ready to be made available to the public. Oculus Rift is leading the charge but Sony are also working on their own tech called Project Morpheus, which has been demoed around the world after its announcement earlier this year.
In March Facebook bought Oculus Rift for $2 billion (£1.2bn), which is as ringing an endorsement as you'll get for the potential of virtual reality.