Samsung has joined the virtual reality (VR) race with a new headset: Gear VR.
The Samsung Gear VR headset was launched at the Internationale Funkauusstellung technology exhibition (IFA) in Berlin today, along with the new Galaxy Note 4 and Galaxy Note Edge smartphones, and the Samsung Gear S smartwatch.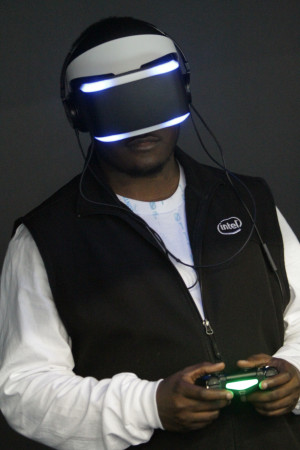 Powered by technology from Facebook's Oculus VR, the Samsung Gear VR uses the Note 4's 5.7in 'quad HD super AMOLED' display to create a 360-degree cinematic virtual reality environment for the wearer.
"Samsung Gear VR goes far beyond expectations of how mobile technology can be used to consume content, and is a powerful representation of the progressive innovation of the Gear series," said JK Shin, chief executive of Samsung's IT and mobile communications division.
"We are pleased to have partnered with Oculus VR to bring this incredibly immersive mobile content experience to consumers."
The South Korean company joins Oculus's Rift, Sony's Project Morpheus, and Google's Cardboard in creating a virtual reality headset.
"We are thrilled to reveal the Gear VR Innovator Edition, a state-of-the-art mobile VR experience powered by Oculus," said John Carmack, chief technology officer of Oculus.
"The deep technical partnership with Samsung has enabled us to create a virtual reality headset with world class resolution and performance, all on a completely mobile platform."
No word has yet been given on the price of the Gear VR, however Samsung has said that the headset will be available in 'Frost White' through the Samsung online channel and selectively by carriers "this year".