Officers used police helicopter to film swingers having sex in garden
Trial begins of two officers and two pilots accused of misconduct after allegedly making explicit videos.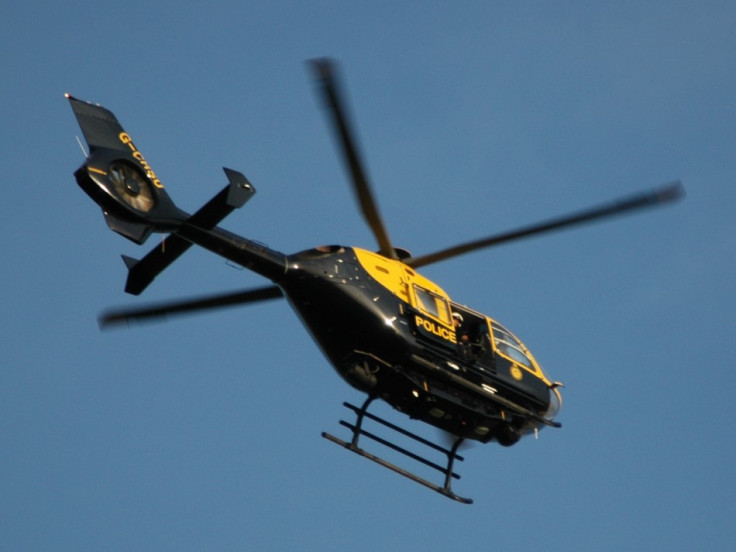 A police helicopter was used to film two people having sex in their back garden as well as various women sunbathing, a court has heard.
South Yorkshire Police officers Matthew Lucas, 42, and Lee Walls, 47, along with pilots Matthew Loosemore, 45, and 64-year-old Malcolm Reeves are accused of "gross waste of valuable resources" by using the police helicopter to make the explicit videos.
Appearing at Sheffield Crown Court charged with misconduct in a public office, the four men were accused of using the high-tech equipment to film one couple "putting on a show" on the patio of a suburban house in South Yorkshire in 2008.
Richard Wright QC, prosecuting, told the jury that the pair "seem to relish it" being filmed, with the woman involved giving the thumbs up at one point.
Adrian Pogmore, 50, formerly of South Yorkshire police, admitted to using his position as air observer to film his swinger friends having sex in the garden. He has already pleaded guilty to misconduct charges and is not appearing in courts with the other men.
The jury also heard that the defendants stand accused of using the police helicopter to film naturists at a campsite and people sunbathing naked in private, with one woman describing how she felt "sick" at the thought of being filmed in her garden with her daughters without her consent.
Wright added: "They used the unique viewing position afforded to them, together with the powerful video camera with which the helicopter is equipped, to video members of the public engaged in private activities in a gross violation of their privacy."
Lucas, Walls, Loosemore and Reeves all deny charges of misconduct in a public office. The trial, which is expected to last three weeks, continues.
© Copyright IBTimes 2023. All rights reserved.